Here is a video of what some of the people Tony works with say about their coaching, healing and spiritual journey, what they experience, what breakthroughs they have, and what they achieve in one on one consultations. They are people from all walks of life from entrepreneurs, coaches, healers, senior executives, actors, singers, journalists, politicians, entrepreneurs, people in business, people of influence, mothers, to health professionals and students.
No matter which area of life you want to empower, no matter what issue you would like to resolve, let Tony and his TJS Evolutionary Coaching-Healing Method assist you in breaking through whatever you perceive to be in the way and stops you from expanding your awareness of the Self, living an inspired life, and reconnect to the infinite wisdom of your Spirit and Heart.
TJS Evolutionary Meditation Solutions Praise
"If you need to calm your mind and focus, or be happy and satisfied with life, simply listen to this recording and relax. You will finish completely tranquil and excited about life again. Trust me when I say you really have to experience it Tony's healing voice and the magic he brings to thousands of people with a backdrop of beautiful meditation music and healing sounds to appreciate how profoundly relaxing and heart-warming it is .I can see the difference in my positivity, migraines are gone, and for sure I now fall asleep within 5 minutes when I do Tony's meditation" Shelley J Whitehead, Women's Relationship Coach, January 2015 London 
"I had been meaning to get into meditation for quite some time but I just couldn't seem to master it properly which made me frustrated. The idea of switching off and creating 'stillness' really bugged me. Coupled with the fact that I found it so difficult anyway, I really was sceptical about giving it another shot. I stumbled across Tony Selimi's meditations on iTunes and started to give it a go. I was amazed at just how much focus and attention I could give to it bearing in mind that I have such a short attention span (probably why I always avoided meditation!). Doing Tony's meditations on a daily basis has really helped me calm my mind and think clearly. I am free to go about my day with a renewed energy and vigour." Paul Miller, Entrepreneur, January 2015 London.
"I've tried a lot of other meditation, guided meditation and hypnosis, but I really like Tony's voice and style best by far. I really get emotionally involved in the journey parts and I feel fantastic after they finish. I can see the difference in me too, in my positivity, and self-esteem, and just how I think to myself, I just feel happy :)" Farhan Rehman, Entrepreneur, December 2014 London
The Blissful Mind Meditation is a high quality guided audio meditation that you can download…so now you have no excuse not to experience the bliss of guided meditation for yourself! If you want to see the difference in yourself, if you want to ALWAYS be the positive you, and if you want to look on the bright side of life, make more out of the bad times, and live a life of passion, then download your copy now.
Farhan Rehman, Social Media Guru, http://consciouscomms.co.uk/, June 2013, London
Love2Love Workshop Testimonial

I started my personal transformation journey with Tony J Selimi last year and have attended most of his workshop. This weekends Intensive Love2Love workshop blew me away, it was a real eye opener, very empowering, and was taken on an inner journey to truly once and for all learn simple steps towards loving myself and living my life.
Over the two days Tony delivered a content that helped me truly unblock parts of me that have been blocked for years. In addition he also brought together two guest speakers Michael Serwa and Marina Pearson talking about self love, their journeys and sharing their tools with us all to bring balance into our life's. I left feeling another dimension has been opened into my life, i got loads of knowledge and felt very inspired. I was surrounded with a group of men and women all on the same path, honest, sharing and caring individuals who all shared and participated into all the experiential exercises.
His meditations shifted something in me, after Love2Love weekend workshop i felt stronger, empowered, met new like-minded friends, Michael Offered 2 hours of Free coaching to us all, Marina also offered us a free copy of her meditation that helps you come to terms with your own inner BITCH. I am now practising what i've learned not only with myself, but when i see people, talk to them go to work, my attitude has shifted.
Thank you Tony for the priceless lesson, thank you bringing so many lovely people together and creating an opportunity for each of us to connect, grow and make new friends, partnerships. With your unique integrated coaching style you helped me and the group to feel our hearts, you helped me found the most beautiful treasure, and that was inside of me, my love, my heart and all around us. Love You and once again a big thank you.  Mounir Houssini, Artist, London 24 June 2013
"A grounded person with powerful abilities to serve behavioural change and life's improvement. A healer that I would recommend to anyone who wants to change his life and experience it in joy and confidence. Thank you for your helpful insights, support and warmth !" Hyacinthos Christou, Dance Teacher & Performer, 10 June 2013, London
"I am so looking forward to finally pursue my dreams, embrace my gift and what i always wanted to do in my life and establish myself as an artist. It has taken me 6 months to overcome my fears, find my authentic self and gain clarity about the man i am and wanted to be. Tony's empathy, his unique holistic approach to coaching, his healing hands, as well as all of his workshops i attended have helped me focus my energy and start living and creating my best life. I am so excited, thank you Mr Selimi, dear friend, thank you for being patient with me and for being my Michael Angelo, you have helped me reveal the David in me for the world to see for many generations." Anthony W, Vocal Coach and Music Producer, May 2013, London 
"Tony is not only an amazing healer, he is also an inspiring and truly wonderful person. Through our sessions I have felt a deeper connection to the divine source of all life. This has helped me to trust more in my intuition and be guided to find greater meaning and purpose in my life. I noticed a massive shift in me happening the moment I started the energetics healing journey with Tony. I felt immense energy moving inside, as well as concepts and ideas, which were very new and mind blowing for me. We had the Christmas and New Year holiday so I had time to really think if I want to do a year worth of coaching with him. It is a big commitment and quite scary to admit to myself, however, it is definitely what I was looking for a very long time. Already there are changes in my mind, positive and strong ones, whereas before it was impossible for me. Tony, thank you for that, and I am looking forward so much in working with you. Its great to have met you in this life. Feel free to use this success story. Lots of love, Thank you Idan Caruba, April 2013, London
"In a city like London it is all too easy to become consumed by life's everyday stresses, forget who you are and where you are going. Even working in healing myself I lost my path a little and was in need of some guidance, redirection and a little self-esteem. I came to Tony through a mutual friend, a meeting which was a divinely guided blessing. Not only is Tony one of the most genuine, loving and insightful people I have ever met but his wealth of experience shines through in each and every technique he uses, whether it's energy healing or coaching. I felt uplifted after each of my sessions and even my singing ability improved as a result of unblocking my stifled energy flow. The mark of a true professional is when their teachings and words not only stay in your mind for the rest of the day but for several months and years after. Tony is one of those people, a totem of strength and a joy to know." (and if you're really lucky once you complete your year of coaching you'll get a fantastic basil and gin cocktail 😉 " Samantha Bernard, Massage Therapist, Feb 2013, London http://www.kaori-therapies.co.uk/
"My session with Tony today brought home how we are shackled by belief systems learned from our past, which – if not addressed – can hamper our future development and growth.  Working with Tony, I feel I am being given the tools and support to find a new path to freedom and enlightenment" Andrew Garland BBC London, 6 November 2012
"My colleague and I met with Tony following a chance meeting at the Mind, body and Spirit show.  Tony came across as a really lovely guy with many fantastic ideas.  So we arranged to meet him for a coffee and a chat which promptly turned into a coaching session.  Not only was Tony's insight and reflection on our business amazing but he helped us to see our business in a whole new light which has revolutionised our thinking whilst also freeing us up to make it bigger with many more possibilities for the future.  We are eternally grateful to Tony for his kindness and would whole heartedly recommend him for business coaching." Alan and Cassie, 18 October 2012
Working with Tony immediately gave me clarity about my current situation, as well as my goals. His intuition, knowledge & experience are helping me get to know myself better, identifying mental patterns & creating a reality that I love. He reminds me of my own power to shift my reality & I love the combination of expertise that he owns, which makes his Coaching very effective, empowering & wholesome.  Bassma Rasasi, Muscat, Oman
Tony, I can't thank you enough for enabling me to see the wonderful future ahead of me.  Before my coaching sessions, I did not push myself as I had a negative belief that I wasn't good enough.  But the valuable exercises on values and working on my unconscious mind really helped to change that. I am able to see my future 3 months, 6 months from now and create a compelling future for myself beyond that.  I now know how fantastic my life is and will continue to be! Thank you so much!! Sherese Thomas, London, UK
"Wonderful! Enlightening! Inspirational! I was able to heal a totally battered, unloved and broken heart.  I realised I have been afraid to live my truth because of the true power that I am, but in hiding this I am not being true to me or what the true me can bring to all those I meet.  Thank you" – Nora R, London
 "Tony is a world class healer, facilitator, teacher, guide and mentor.  I have encountered many "students" and "teachers" on my journey these past 22 years and Tony is the first whose work I would endorse 100%" – Daniel B, London
"Tony is a wonderful person with a unique gift to share.  You will learn what the blocks are in your life, how to let go and be "in flow".  If you feel like your rushing around and don't know where you're going in life, his healing-coaching sessions are for you!" Cristina B, Italy
"Since I started to work with Tony I have not only achieved everything I aimed for, but even more than I could have asked for.  I suddenly realised my potential and what was holding me back!  I urge everyone to book a combination session. Healing helped  reduce/diminish back, bleeding teeth, digestive problems, and back and shoulder pain. Coaching gave me clarity on the goals I needed to focus on – don't miss out!" – Will P, London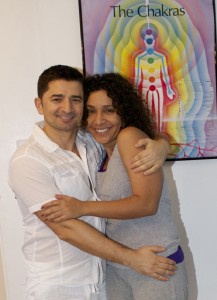 "What a fantastic journey I've  had!  Healing helped me to release various energy blockages from panic attacks, to recently healing my benign tumour in my womb. His coaching over the year helped me gain clarity about my life, gave me insights to relax and get some much needed healing. Tony has made a big difference. I now feel revitalised and refreshed" Jenny D, London
"Tony really helped me to remove the clutter in my life, let go of my fear, the kind of men iI was attracting, get instant calmness in a stressful work life and live a more balanced life overall. What a joy, thank you from the bottom of my heart" Elizabeth P, UK
"I had just experienced the hardest and toughest year of my life. I received an email from Tony about his Body Mirroring System.  I was coming to England in August and thought I would do a session.  I then thought about how I was feeling and decided I needed something before this date.  I contacted Tony and asked him if he travelled to do his healings.  He did and so came to Florida for a week – he ended staying three weeks to help get me on track. It was one of the most amazing journey's I have had in my life.  Everyone in my life saw such a change in me.
When I met Tony I was in a very dark place mentally and physically.  I was tired, constantly getting sick, exhausted and had lost the zest for living.  I was not sure what I was expecting or what I was going to achieve. Tony began his healing sessions with me.  I started to feel slight changes in after the first two sessions.  The sessions then became more intense as Tony worked deeper into my chakras.  I began to totally transform.  I started feeling well again, more energetic and peaceful but most importantly I began to feel alive and vibrant.  Each and every day I went through a new experience and reached a new level of health and feeling whole again.  My health improved, old thoughts changed and I felt at peace with myself.  I had certain aliments that disappeared.  At times it was hard work but Tony pushed and persevered.  Most importantly he took his healing very personal and was very intuitive about what was going on with me.
I cannot thank Tony enough for the healing he has done for me.  He has given me hope and my life back.  He has shown me a future that I am so excited about experiencing and fulfilling. As Tony would say, "Love and Light".  I am blessed to have him in my life. I found my twin soul, my new family and confirmation of who I am.  Tony is a man who has found his purpose and passion.  His love for all is obvious; the experience he gives is a must!" Christine H, USA