Are you always looking to learn, grow, improve, and find ways to heal your body, mind, and soul? Do you want to unravel the truth of who you truly are?
If you answered YES, then make following your heart be YOUR daily path! Read both books and take yourself on a luminous journey that takes you to a whole new awareness, upgraded way of thinking, and higher vibrational state where you radiate love and light.
"Learn how to explore the depths of your experience and maximize your knowledge and insights to create a wonderful life." Brian Tracy – Author – Many Miles to Go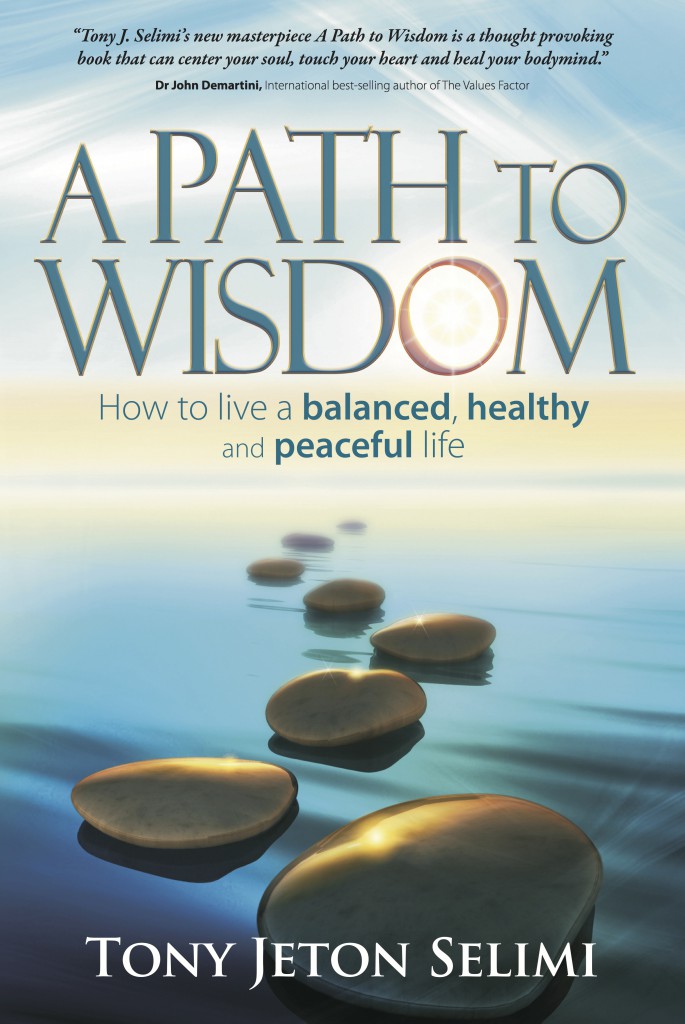 So when Tony wrote A Path to Wisdom – How to live a balanced, healthy and peaceful life, he set about creating a life manual he always wished he had as he was growing up in the suburbs of Gostivar, situated in western part of the Republic of Macedonia.
It is a book that shows people a way out of the cocooned world that blocks them from being their true authentic self. Combining his thirty years of study, research, and experience he created a unique method that serves as an ALARM people need to listen in order to live in congruency to their highest values-telos.
In doing so they can gradually awaken to their greatness by helping them find the pathway for people to follow on their way to the river of knowledge, wisdom, and greatest health and wealth.
Every chapter of the book is a place where you can learn the things in life that really matter, such as how to be an epic leader, a change maker, a conscious friend, partner or parent; It shows you how to grow spiritually, mentally, emotionally as well as how to be of service to your family, community, and humanity.
ON SALE NOW! BUY THE BOOK NOW!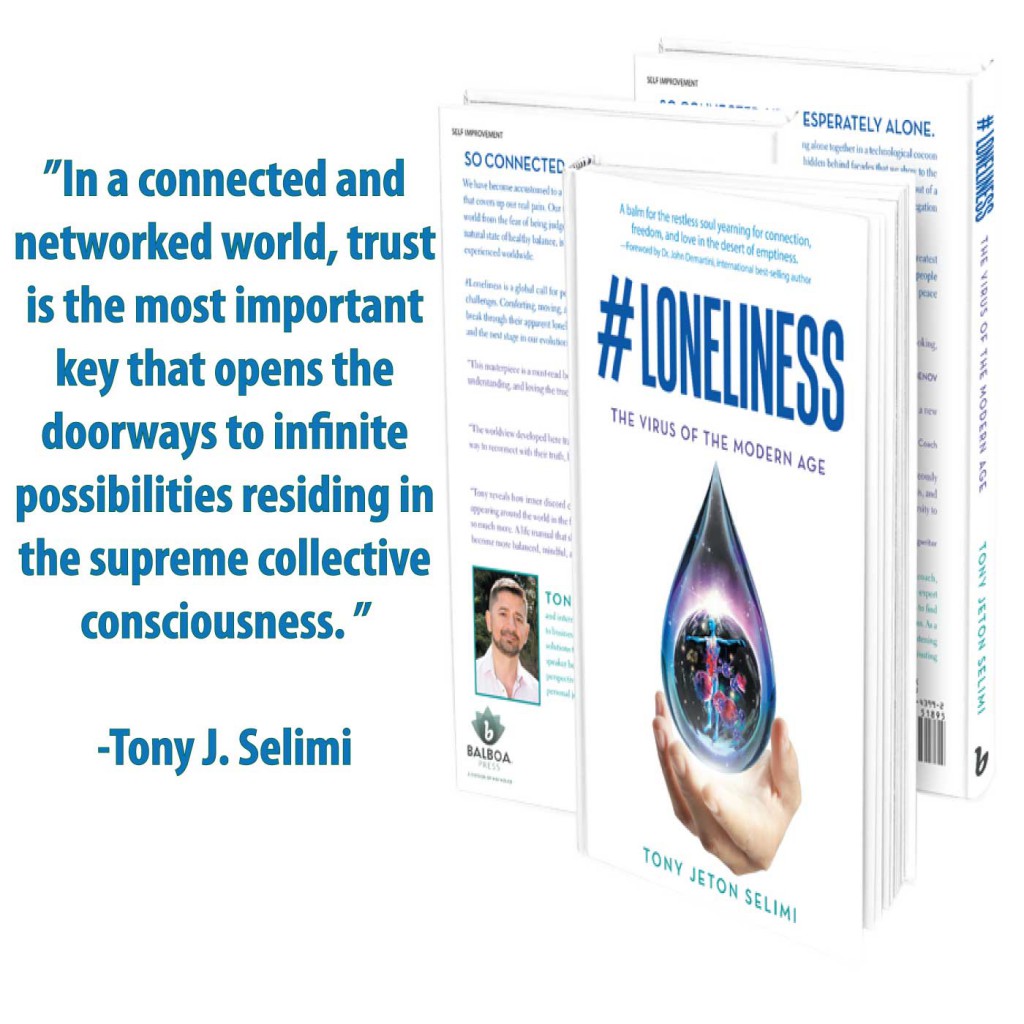 In his latest book, #Loneliness The Virus of the Modern Age, Tony takes you on a heart-wrenching journey as he starts the book by transparently sharing his journey through sexual abuse, illness, bullying, civil war, and homelessness.
With his enlightening metaphors and ways of transforming every adversity, he was subjected to into seeds of hope, inspiration, and love he illuminates the reader's mind with compassion, gratitude, and the light within.
In every chapter, you will learn many tips and new habits that he gathered from his journey through loneliness that lead him to life's greatest breakthroughs and a business that is aligned to his highest values, souls mission, and his hearts desire.
It includes clients breakthrough stories as they experience the power unleashed by using the twenty-five principles of the TJS Evolutionary Method: ALARM™ and the lessons they learned from being mentored and coached by Tony, a man that some of the greats teachers in the world are now turning for help to.
"This warm, insightful book gives you a clear roadmap to overcome the loneliness that you will experience at different times in your life." Brian Tracy – Author – The Power of Self Confidence
The lessons and practical exercises in Tony's book prove how anyone is capable of transmuting loneliness in an ocean of oneness and achieving greatness. Tony teaches you how to turn any life adversity into nectar for love, gratitude and healthy living that Tony and other luminaries use to make a greater impact in the world.
Make sure you embody the wisdom in each paragraph as it will help you learn faster, embrace and overcome any life adversity in your life and turn those events into a rocket fuel that propels you to the heights where you can shine like an eternal star.
If you are called and want to take this work further, let Tony be your coach who shows you how to design a life created by you. Book a two-hour clarity consultation by clicking HERE!
Learn how to Turn any Life Adversity into a Balm for Your Restless Soul yearning for Love, Success, Freedom and Connection!