Tony Jeton Selimi is internationally renowned speaker, human behavioural expert, healer, #1 Amazon best-selling and award-winning author, business success coach and spiritual teacher known as The See-Through Coach. He is a successful serial entrepreneur, ambassador of peace, and the co-founder of Living My Illusion Ltd and the founder of The Velvet Journey, HealOneSelf , and TJS Cognition, a coaching, mentoring, speaking, consulting, and education and service institution dedicated to exploring & expanding the frontiers of human awareness and potential
He specializes in assisting owners of 6 to 9 figure businesses from all markets and sectors and people all professions find solutions to their personal and business problems, accelerate their learning and healing, and achieve excellence in all of the eight key areas of life: Spiritual, Mental, Emotional, Physical, Business, Money, Relationship and Love.
He is the creator of TJS Evolutionary Method: ALARM, TJS Evolutionary Meditation Solutions©, and a co-creator of the Living My Illusion real life coaching documentaries. Tony now teaches and uses his own method of healing and coaching to help people overcome life challenges, train people to Reiki I, II and Master Teacher Level, as well as uses the Body Mirror System of Healing and Crystal Light Bed Therapy to help people on their unique healing journey.
His best-selling book "A Path to Wisdom: How to live a healthy, balanced and peaceful life." reached Amazon No 1 best sellers list and received a personal endorsement from world renowned public figures including Dr John Demartini quotes.
Tony uses his wealth of knowledge, tools, and hands of light to help people get to the root cause of their issues, bringing focus, clarity, vision and purpose. He assist people to activate natural built in healing powers, awaken their leadership traits, and empower themselves in all of the eight key areas of life: business and career, financial, physical, mental, spiritual, family and social, emotional, love and relationship.
Among his clients Tony is also known as Dr. Love and "The See-Through Coach", he helps his clients heal their hearts and activate their innate wisdom and love, he sees through people's problems, thought patterns, and disempowering beliefs and takes them on an inner journey to self-reflect, rethink, and re asses their values and beliefs so that they can excel beyond their dreams.
Using various healing modalities and through coaching Tony has helped thousands of people overcome a range of issues including emotional and physical pain, addictions, lack of self-confidence, self-love, and self-worthiness, procrastination, weight and other body problems, and so much more. His healing hands have helped many people release the energy blockages restoring harmony, balance, and flow.
The processes within the TJS Evolutionary Coaching Method allow his clients to go deeper within to find the answers to life's obstacles, cope better with their daily demands, and obtain the clarity required to living a balanced, healthy and peaceful life. Using his ground breaking method he gets them to the core of their issues, become clear on their values, and assists them build strong foundations needed to creating amazing life long lasting transformation. He leaves his clients feeling inspired, empowered, and peaceful.
Tony worked in senior high pressure IT roles in a wide range of sectors – including transport, retail, government and recruitment. He spent 12 years building a very successful career successfully leading, managing, and delivering multi-million-billion IT Programs, thus making him an excellent holistic business success coach. This experience gives him a unique insight on the pressure, challenges, and issues his clients from all professions face on a daily basis.
He's typical clients range from entrepreneurs, therapists, life coaches, healers, PT's, MPs, Dr's, celebrities, leaders, to senior executives of companies such as Vandercom, Gayacards, Microsoft, Bank of America, Ignis Asset Management, Deutsche Bank, Ernest & Young, Santander and Mishcon de Reya across the UK, Europe, Middle East, Asia and USA.
Tony's Integrated Mentoring-Healing-Life Coaching Programme is custom made to suit each client. Using his innovative TJS Method© he takes his clients on a journey to maximize their true potential, leadership skills, and develop their intuition. Achieving inner harmony, success, perfect health, business growth, and clarity of thought, mind, vision, and purpose in life are just some of the results his clients have achieved. They become better leaders, entrepreneurs, and are effective, productive and joyful in all spheres of their lives.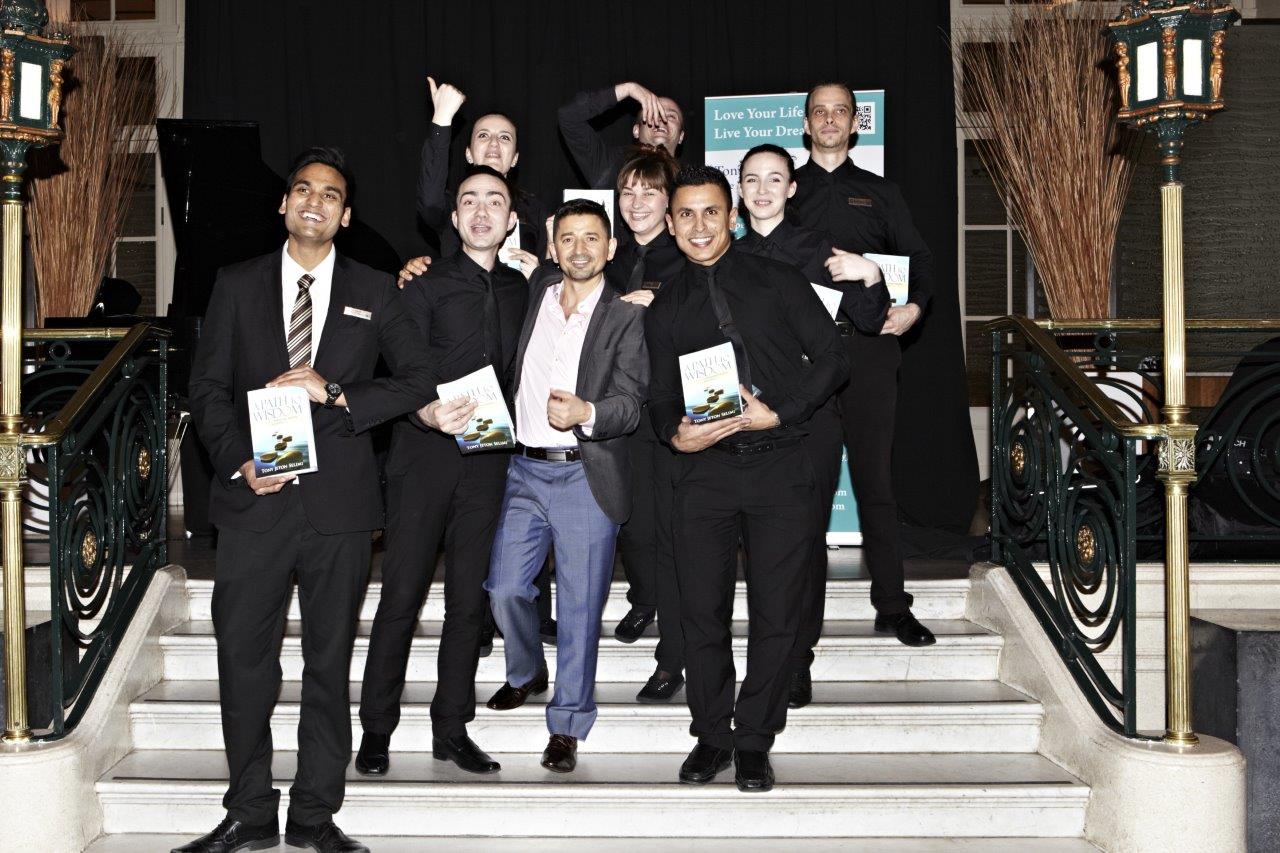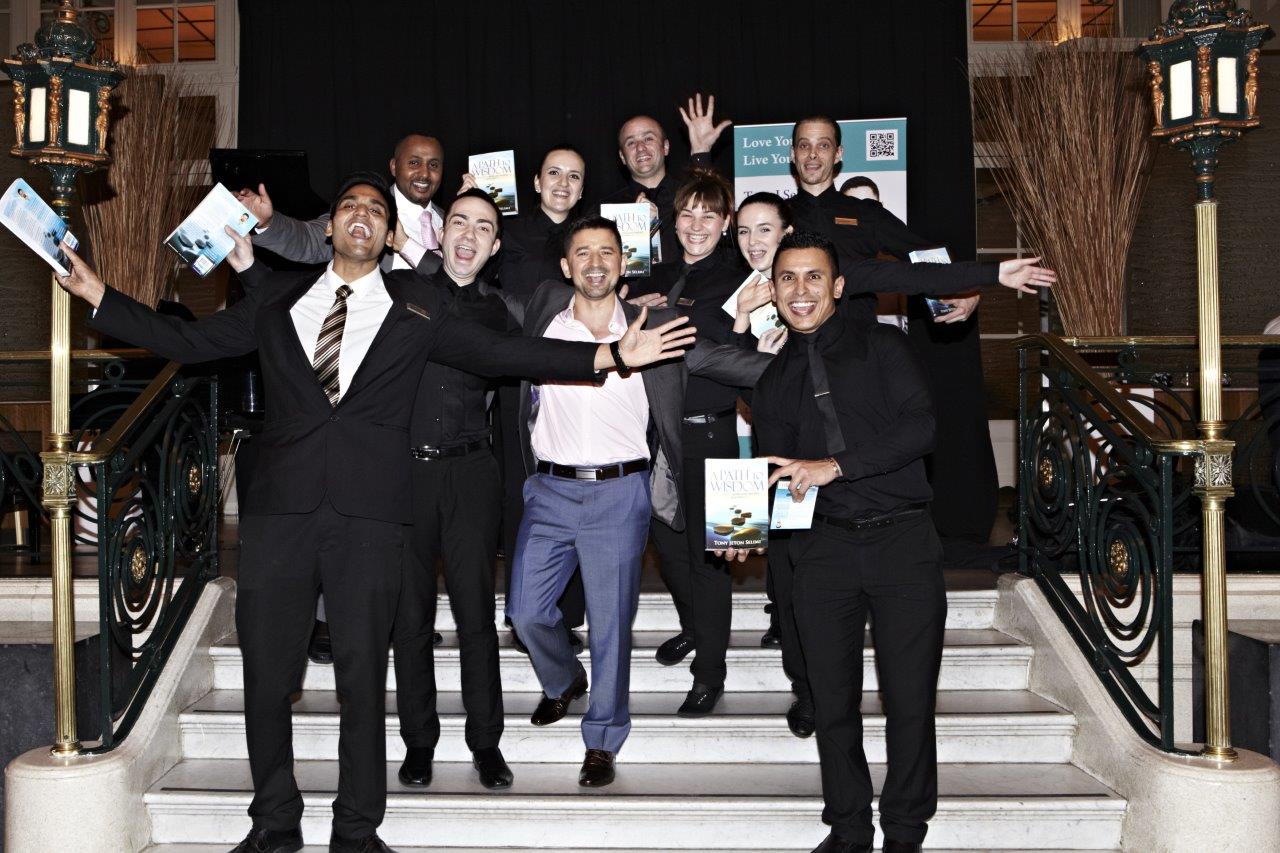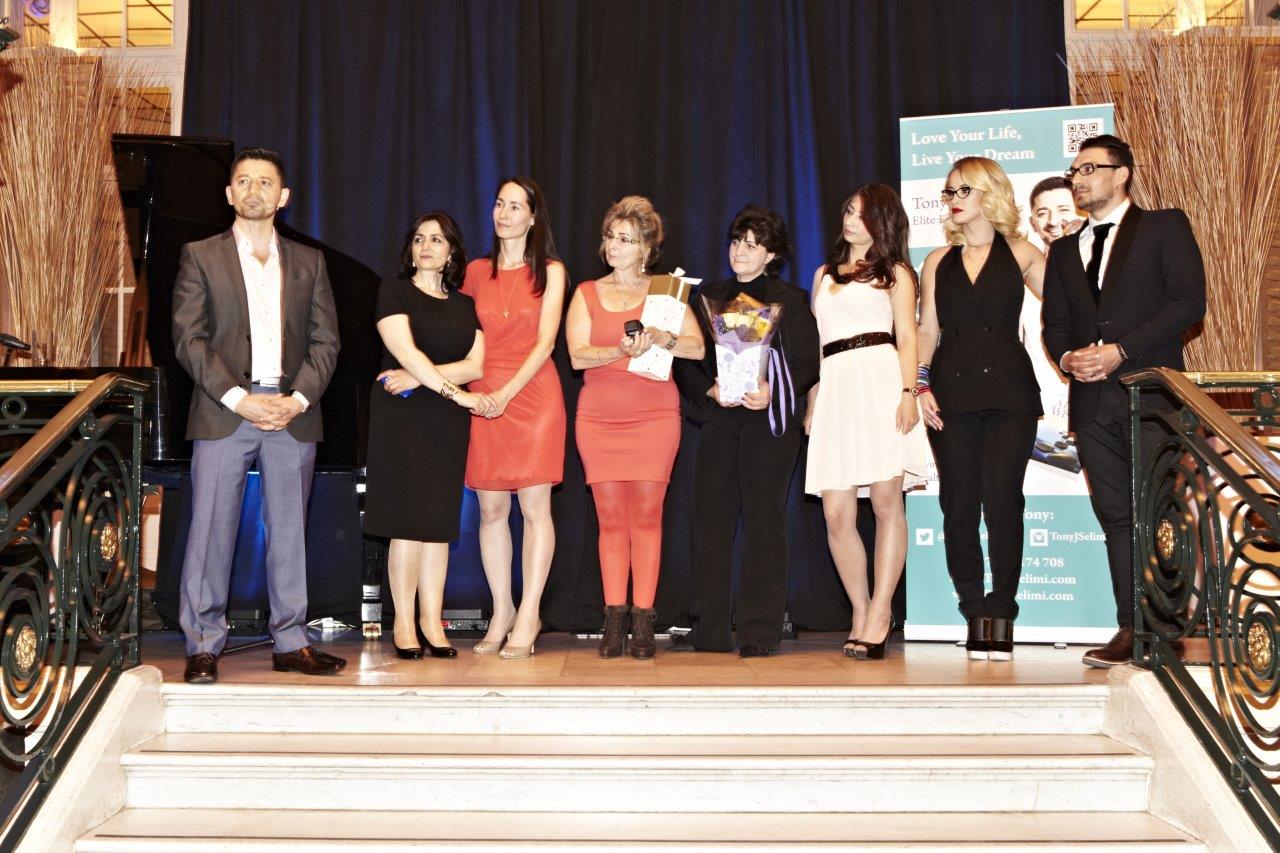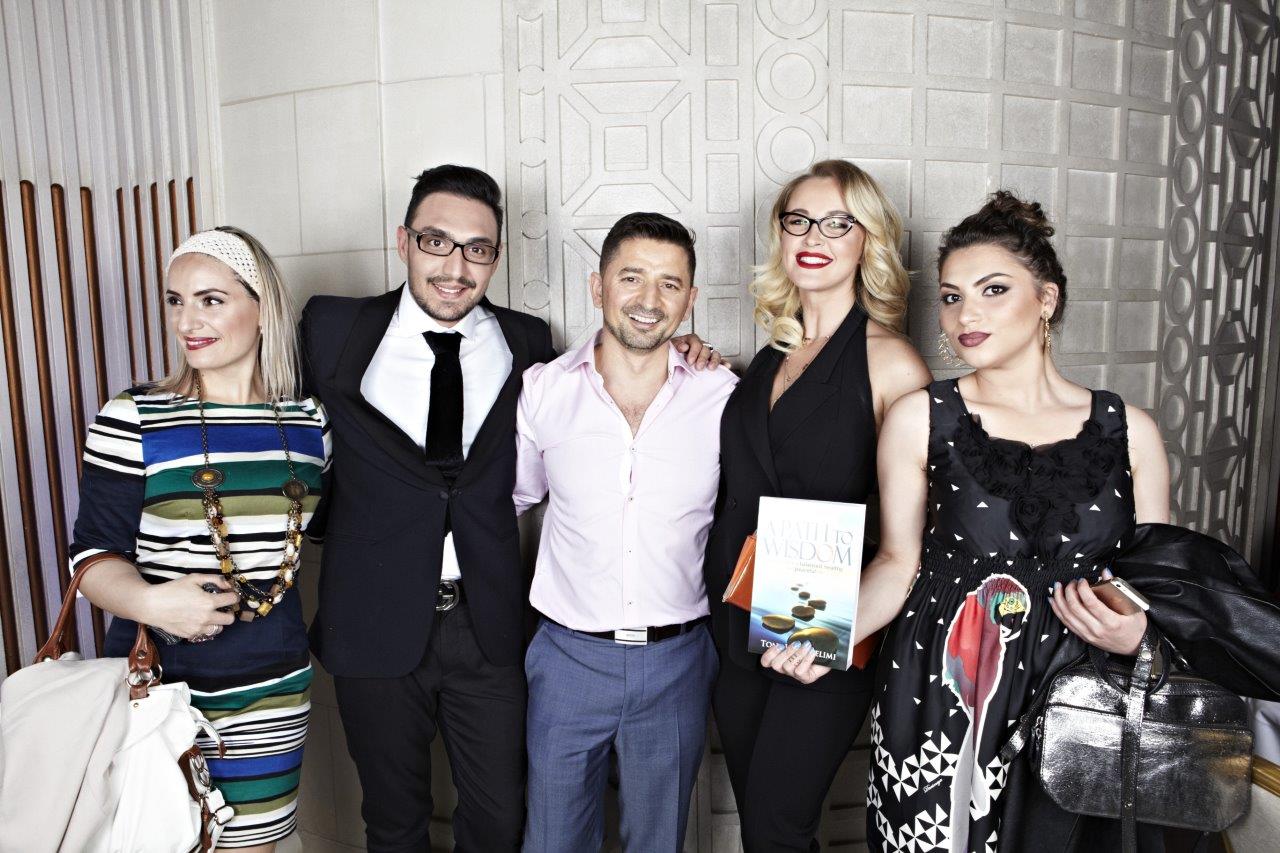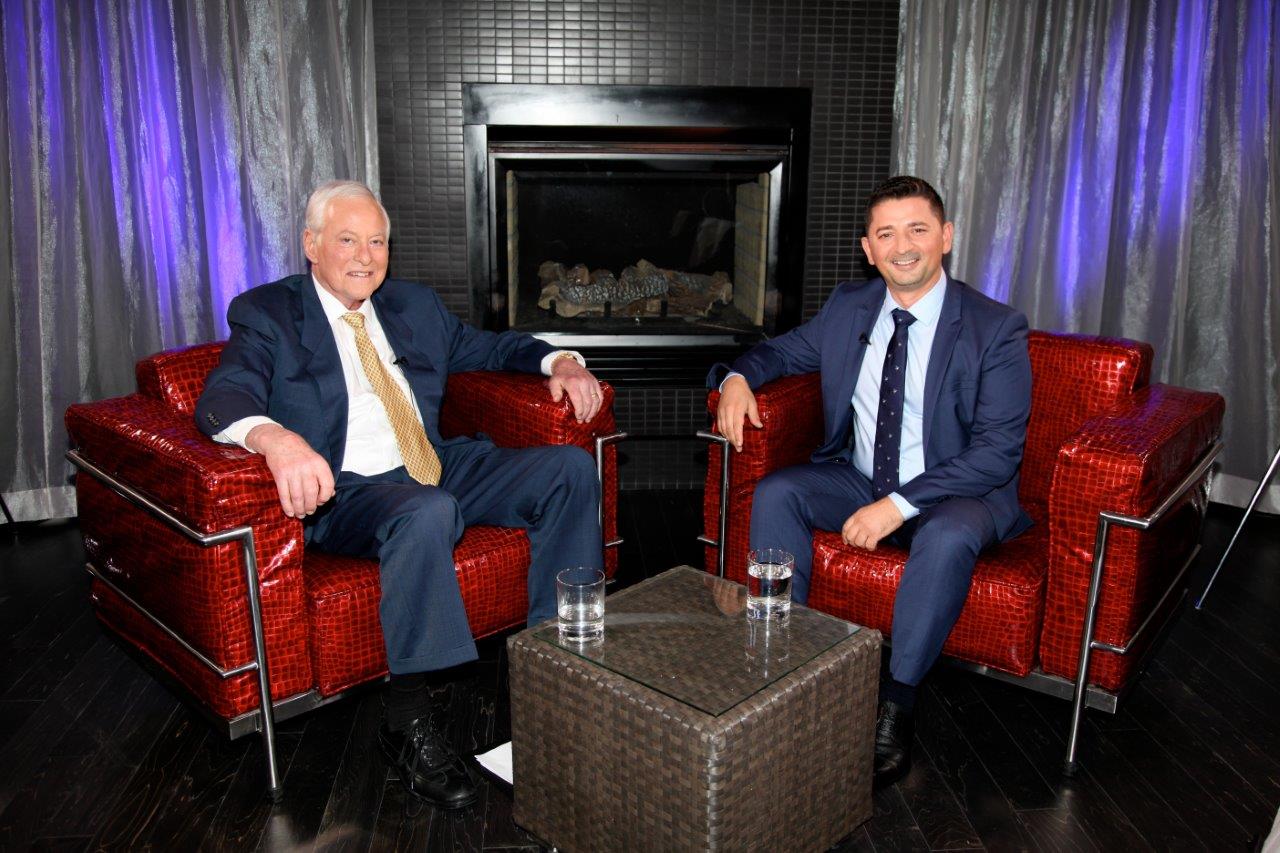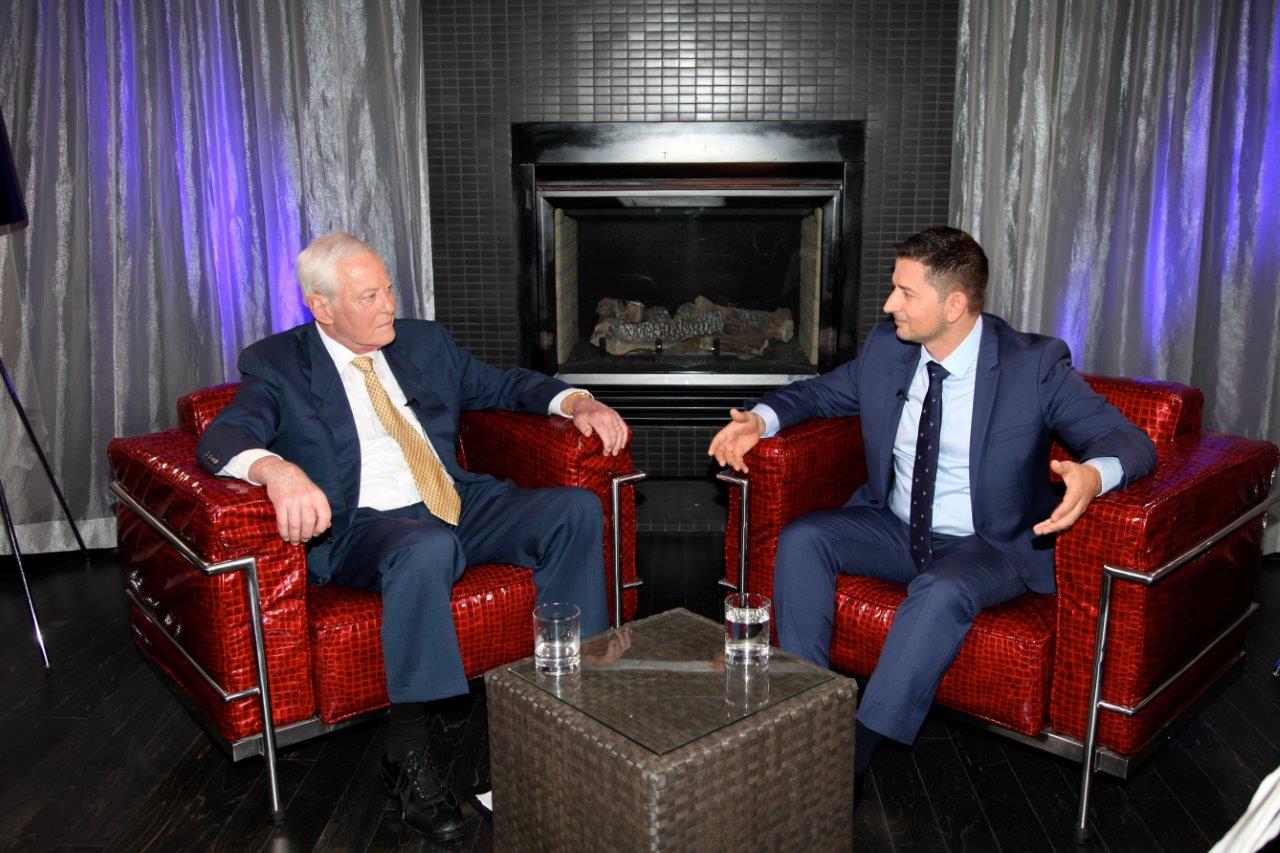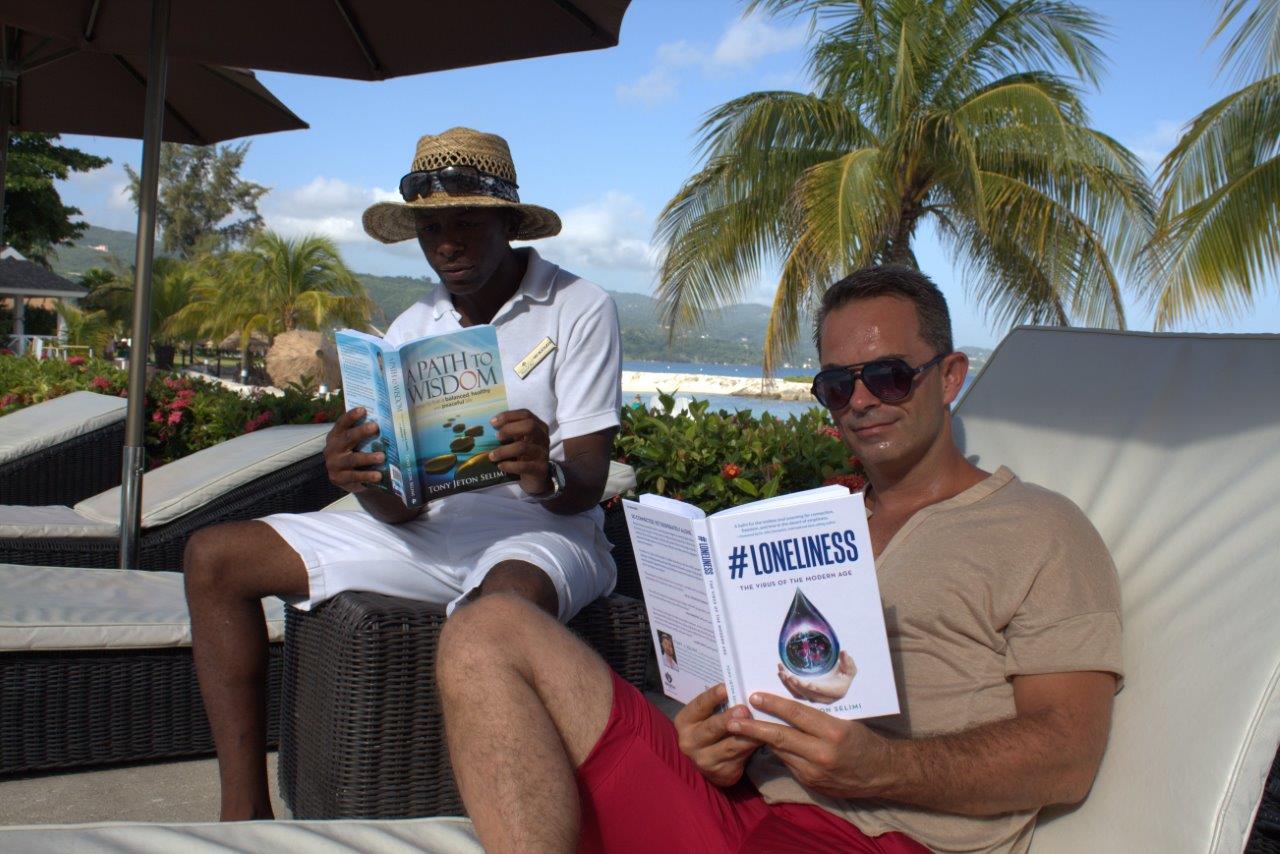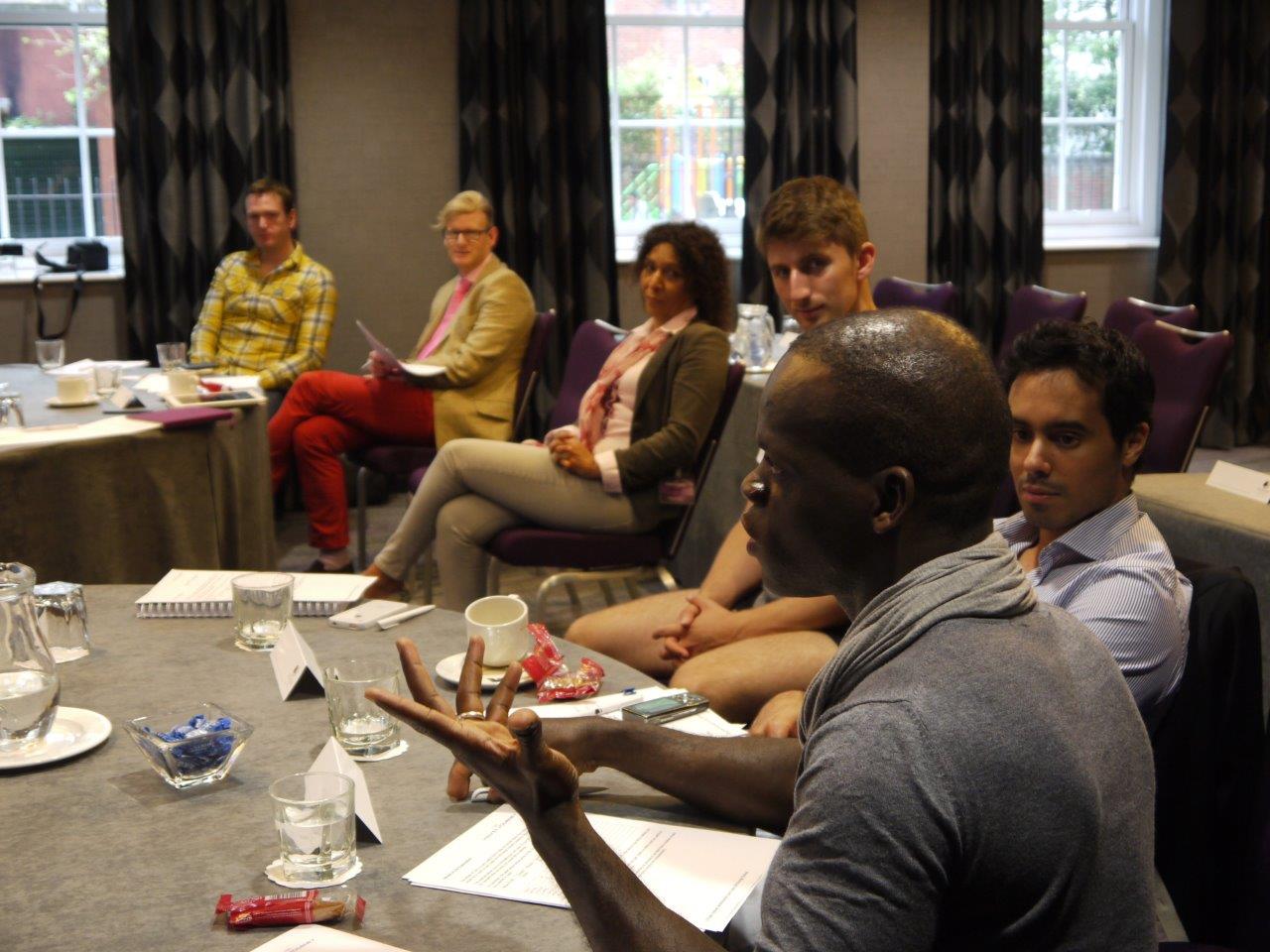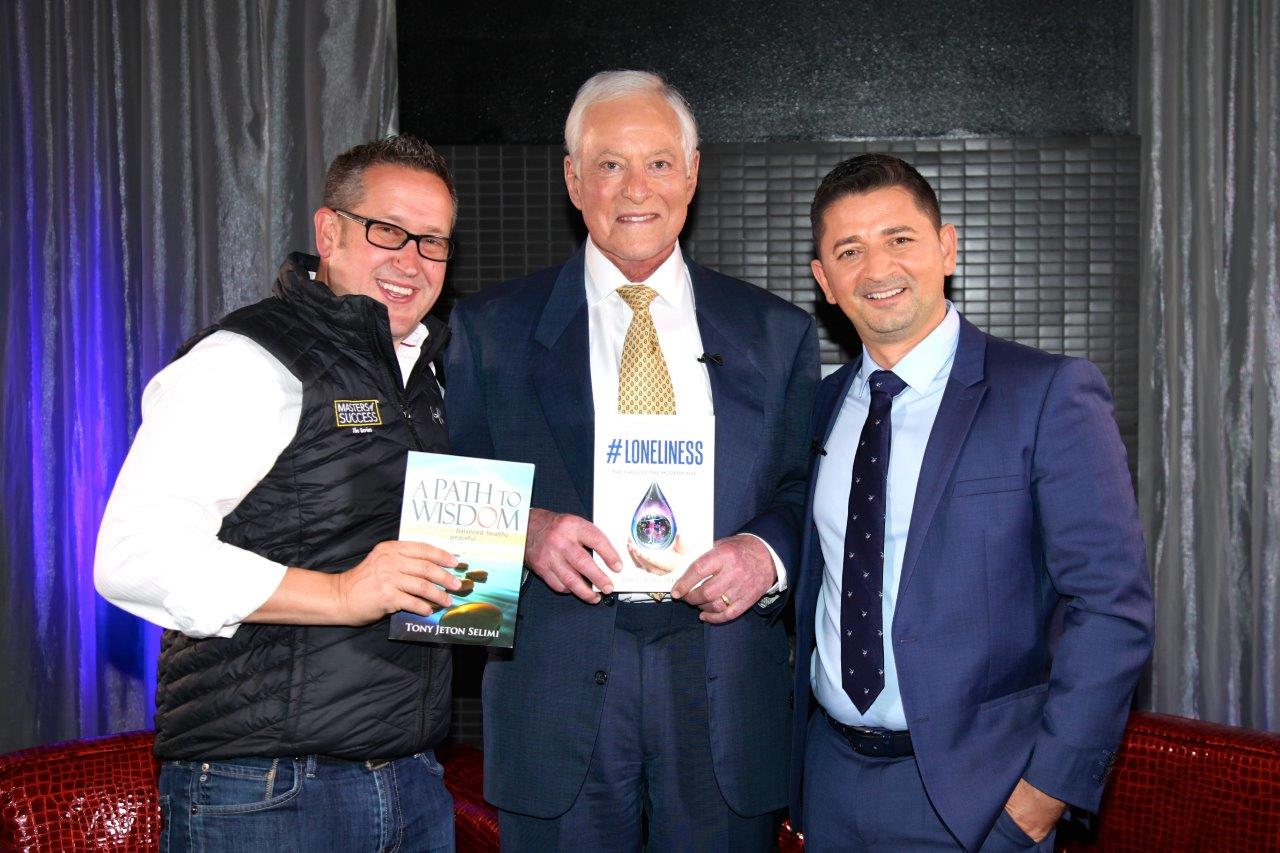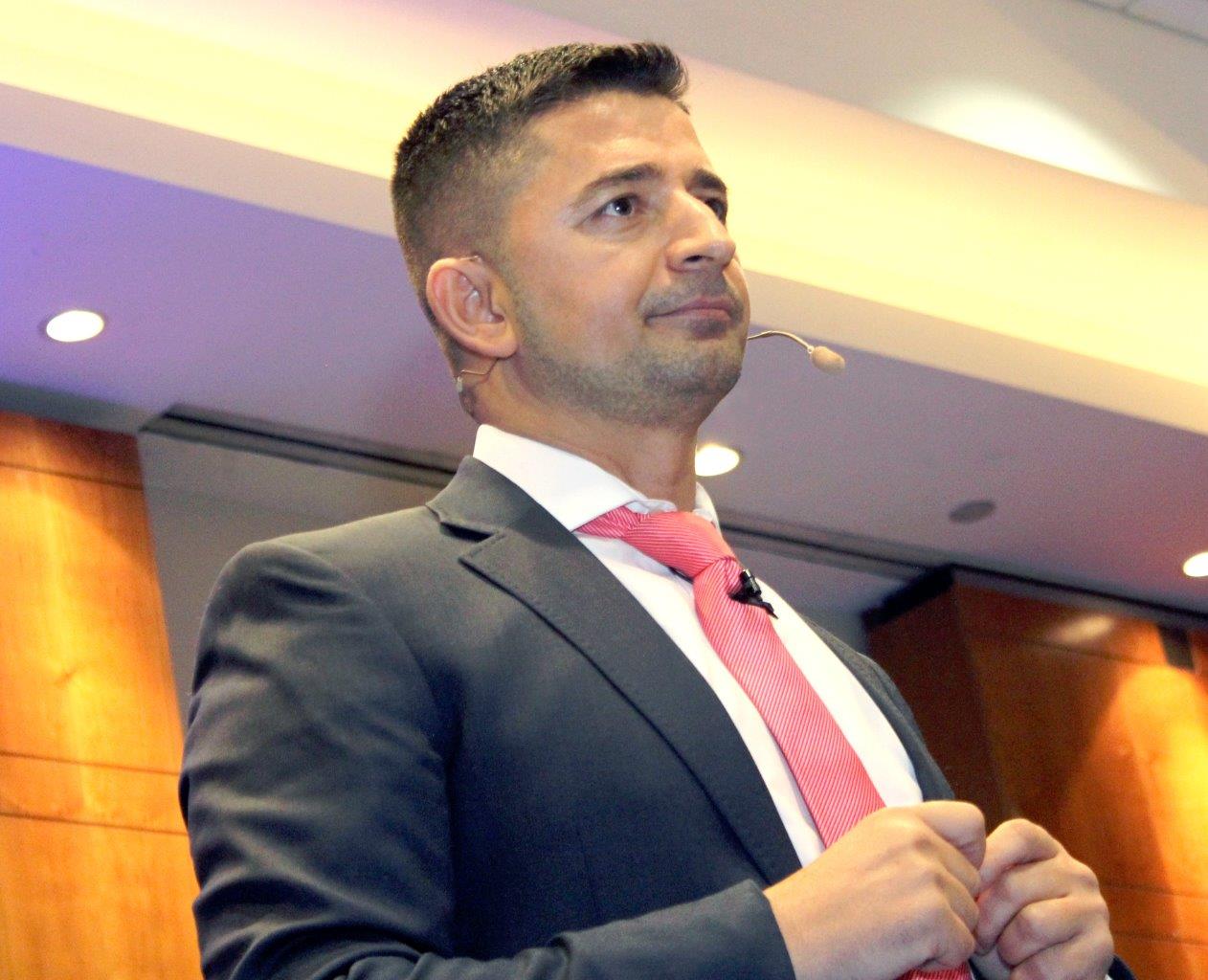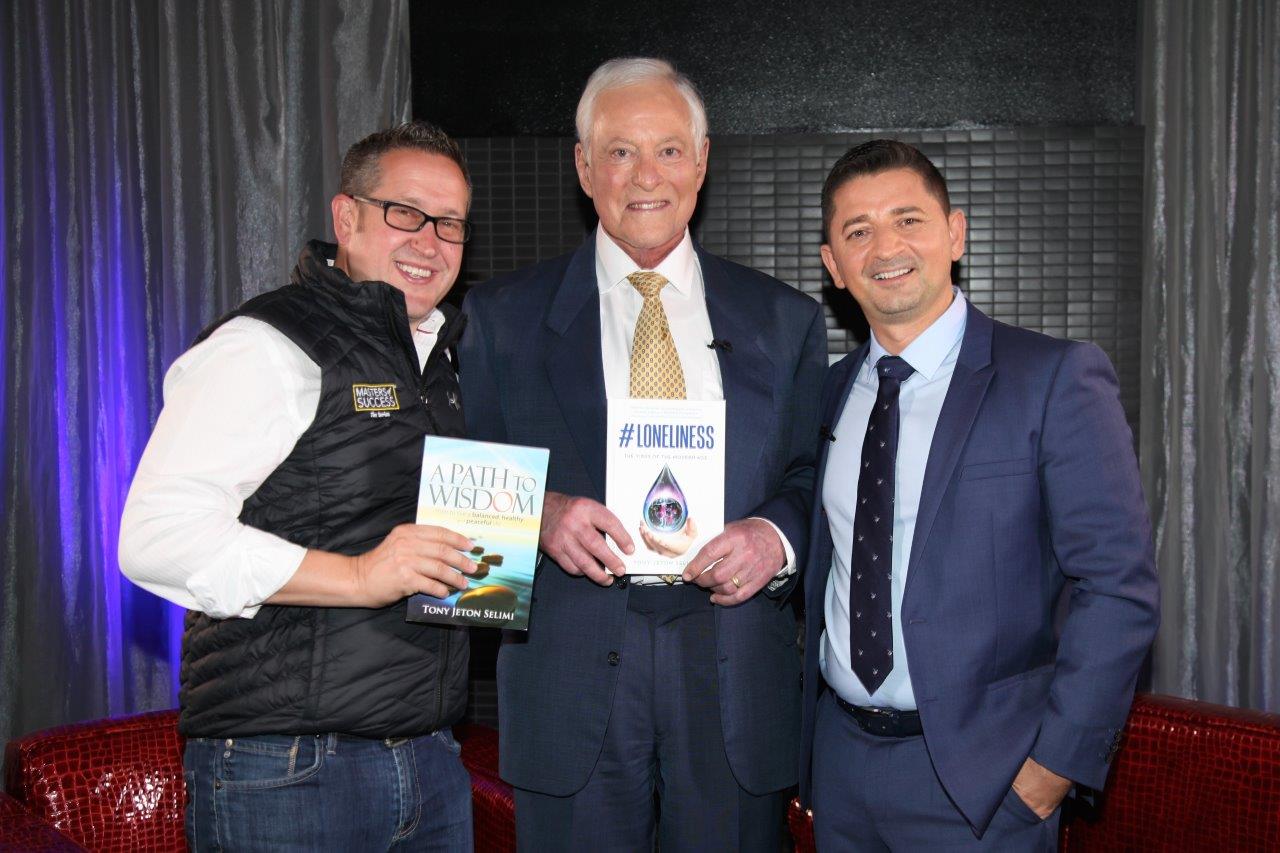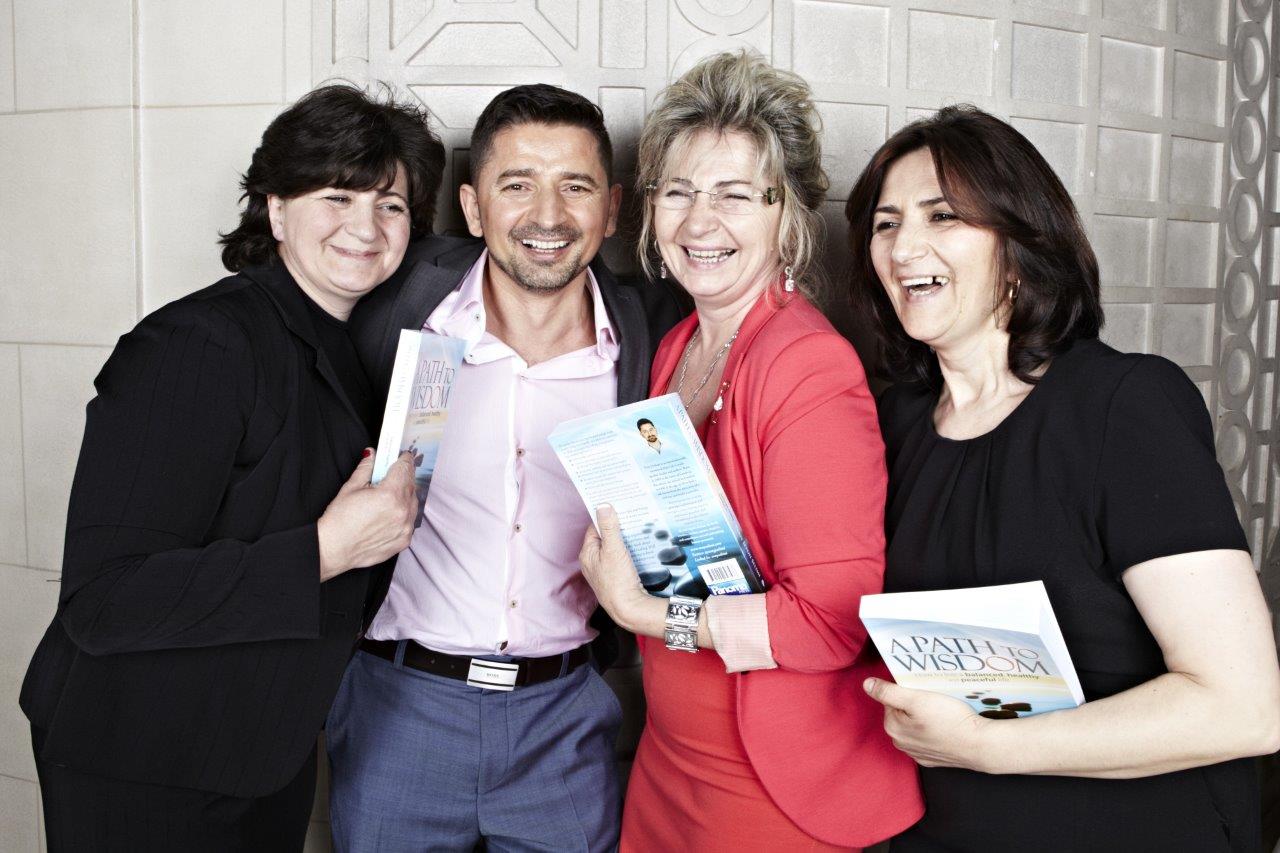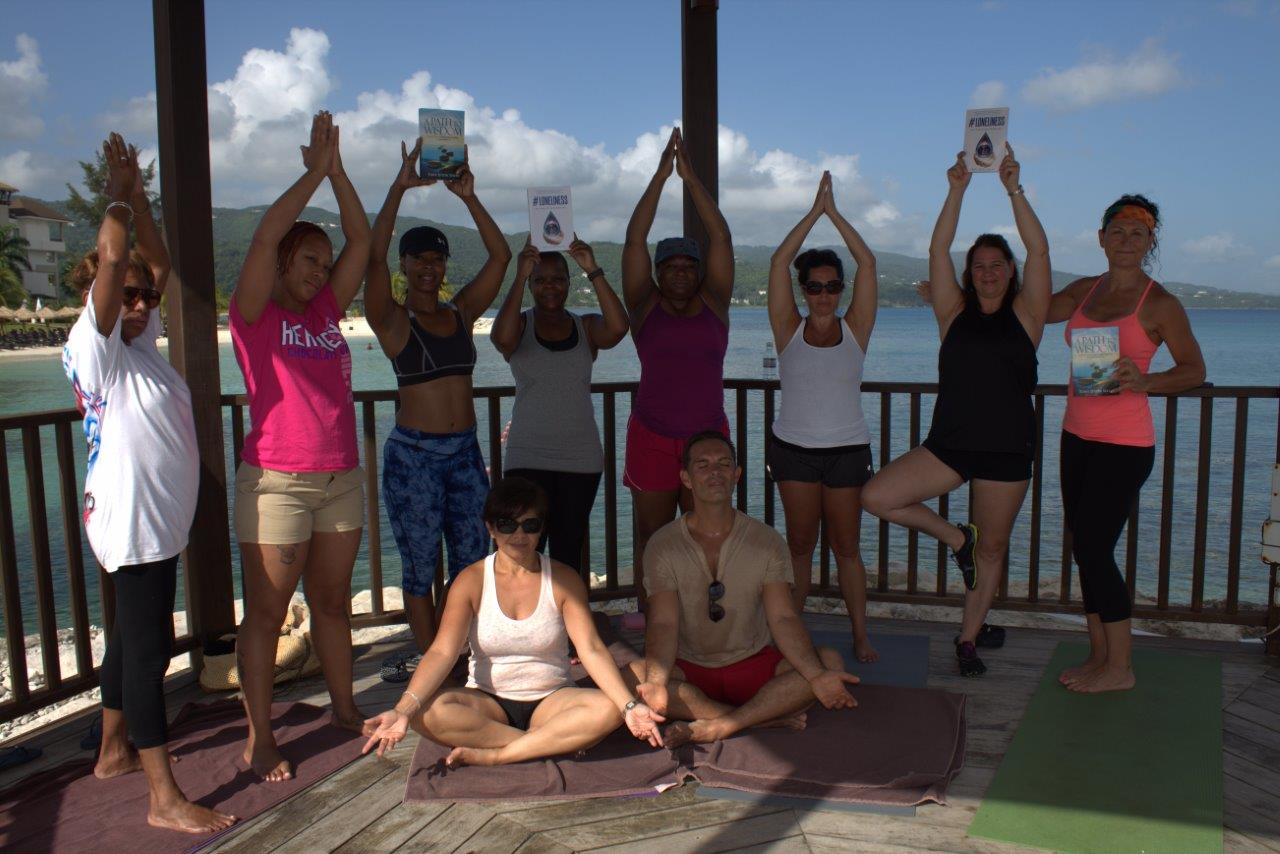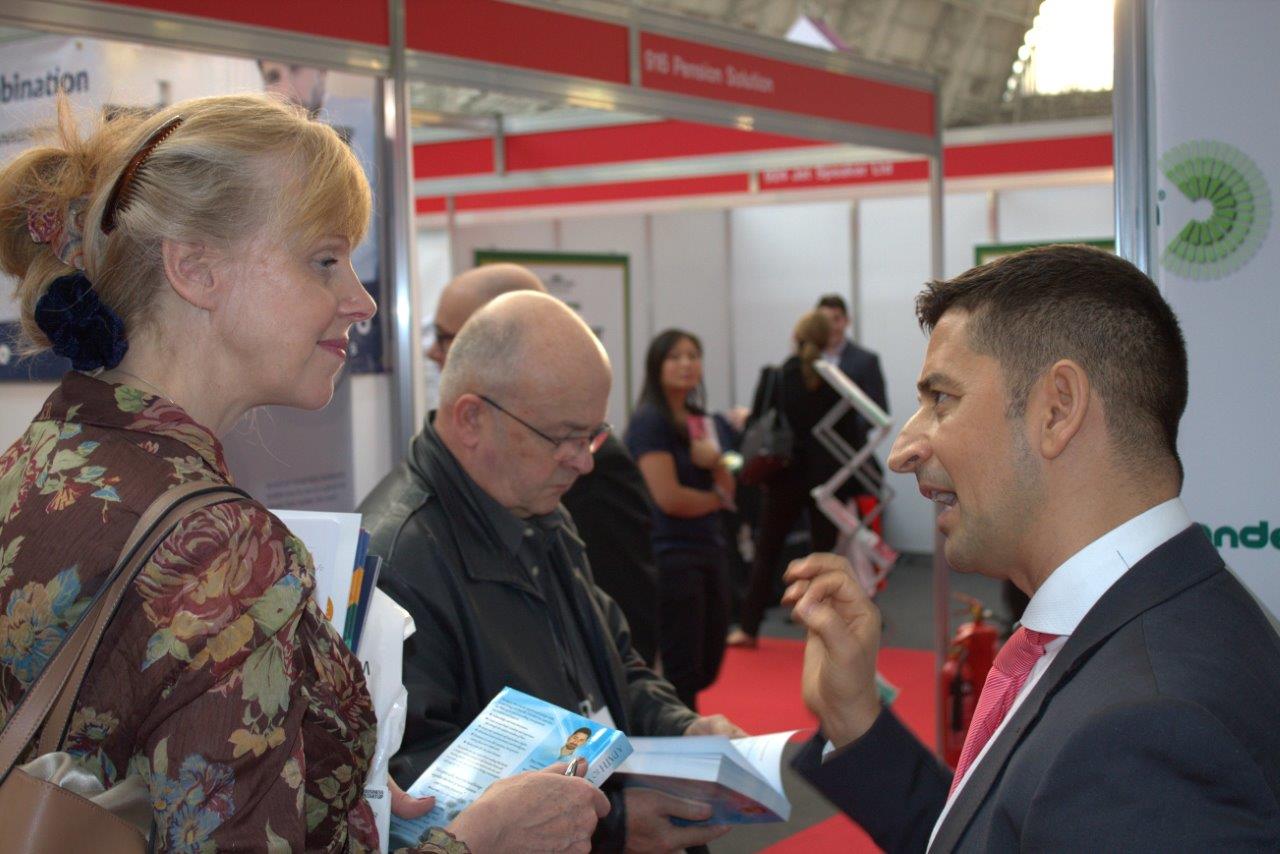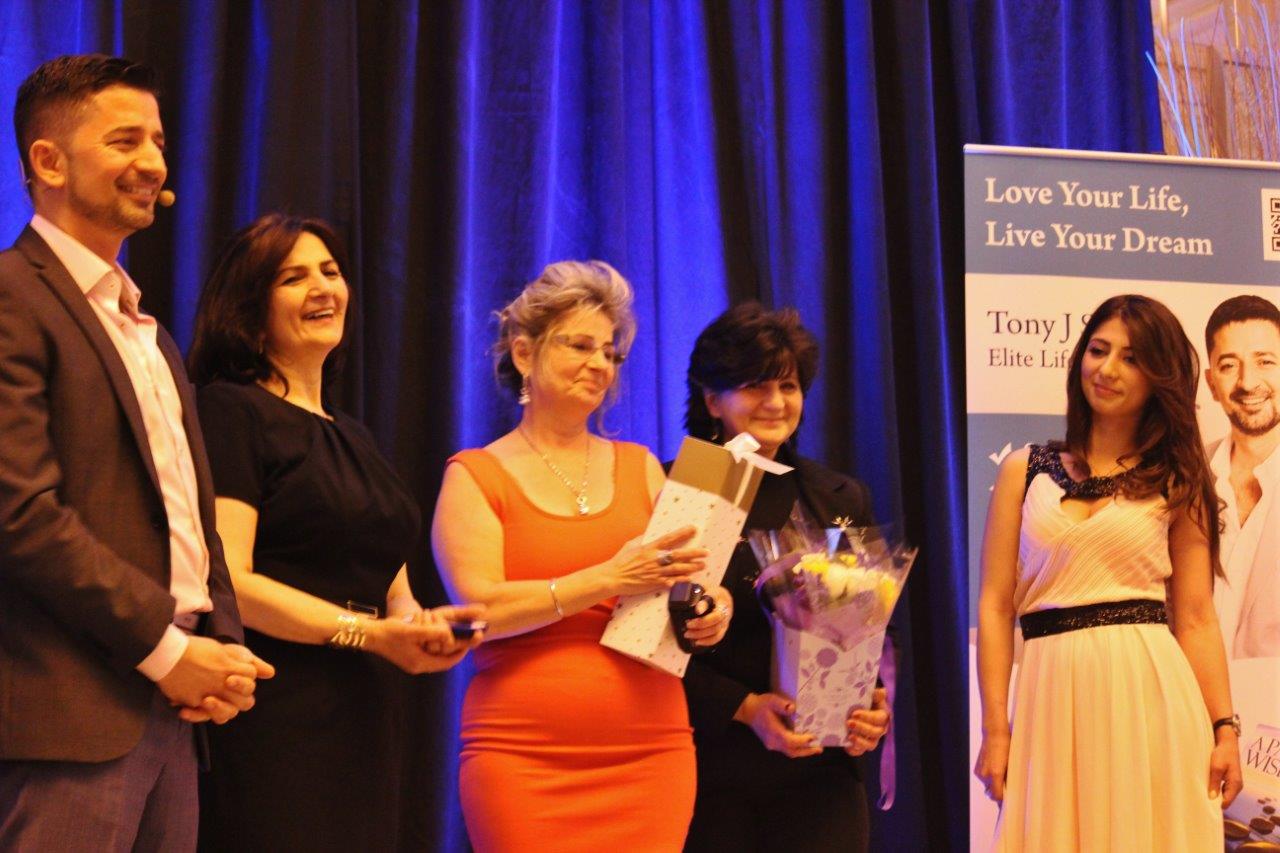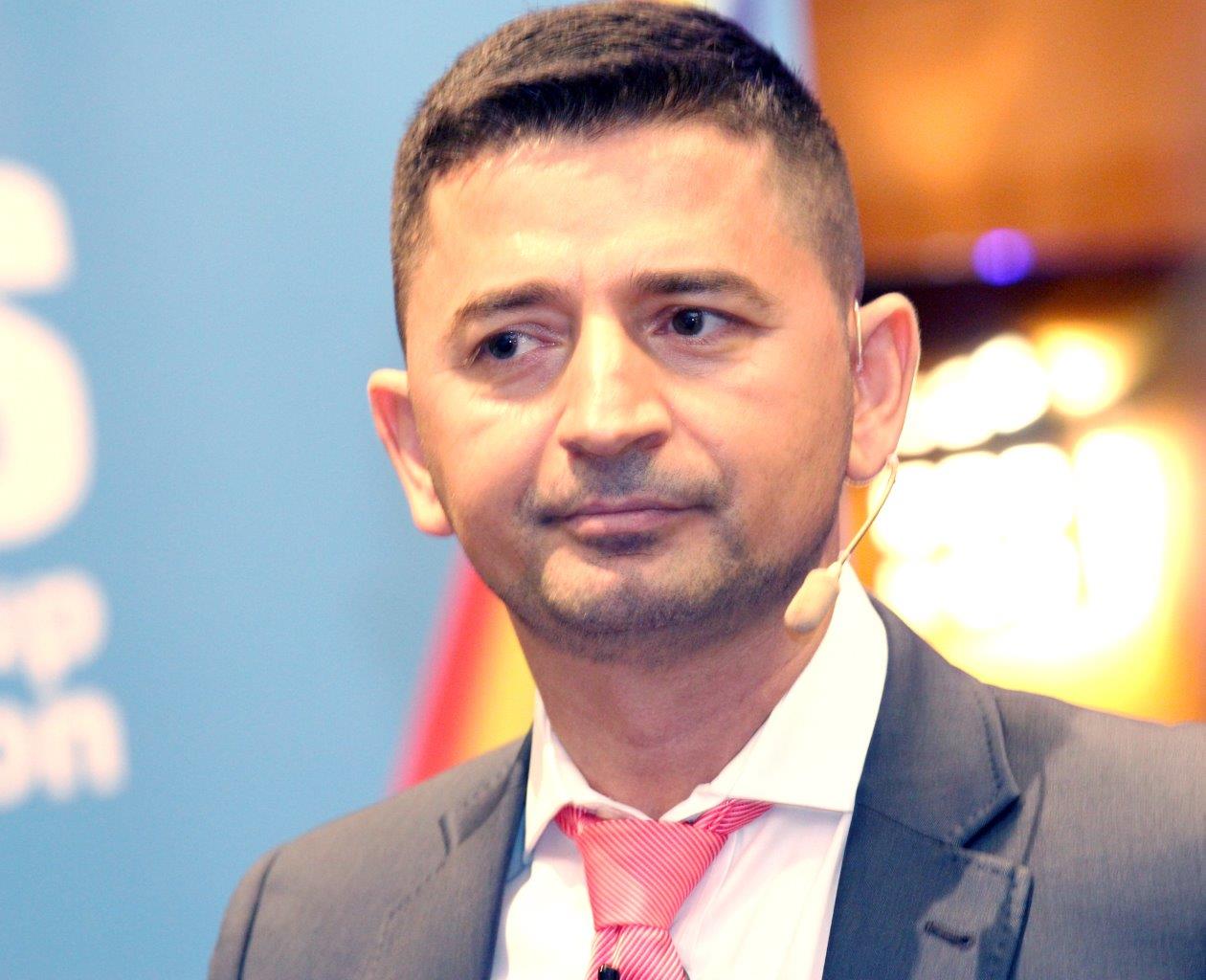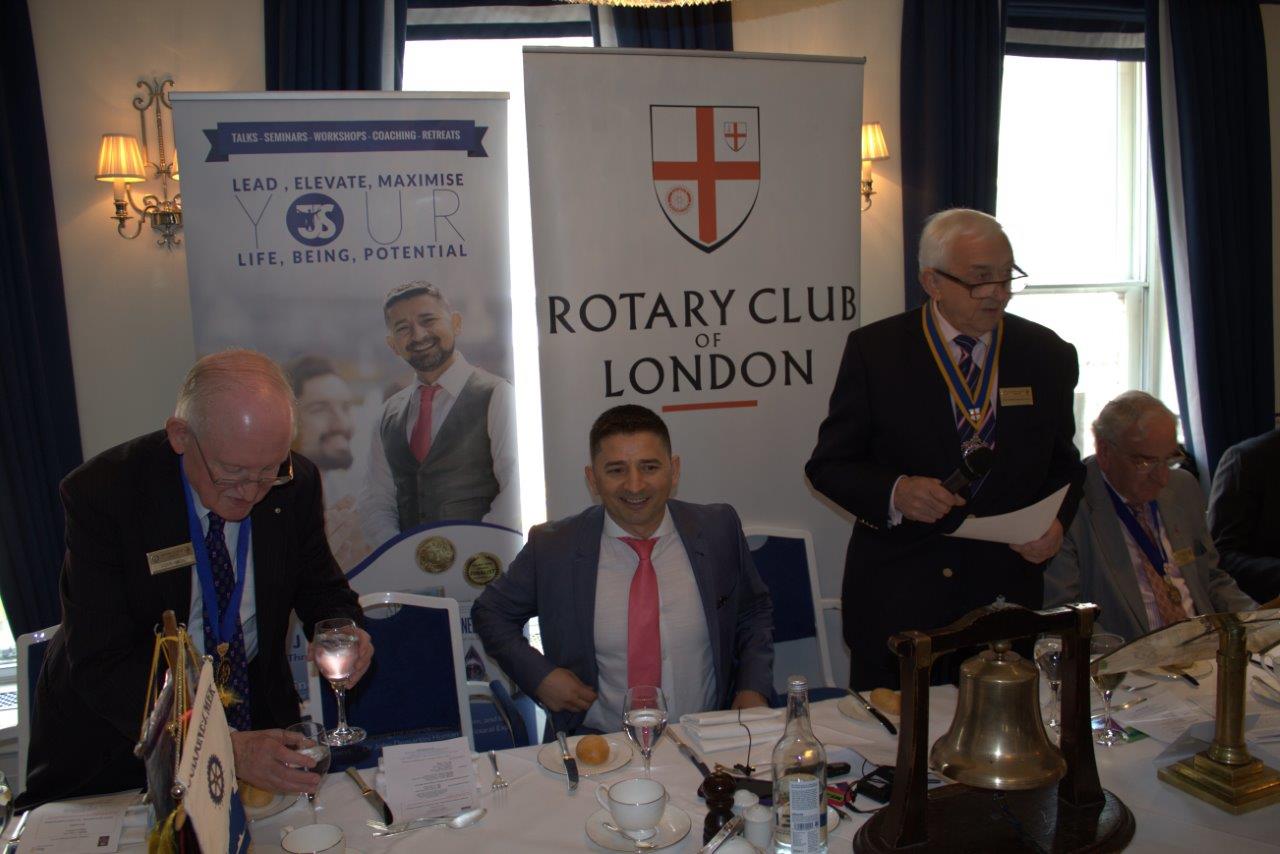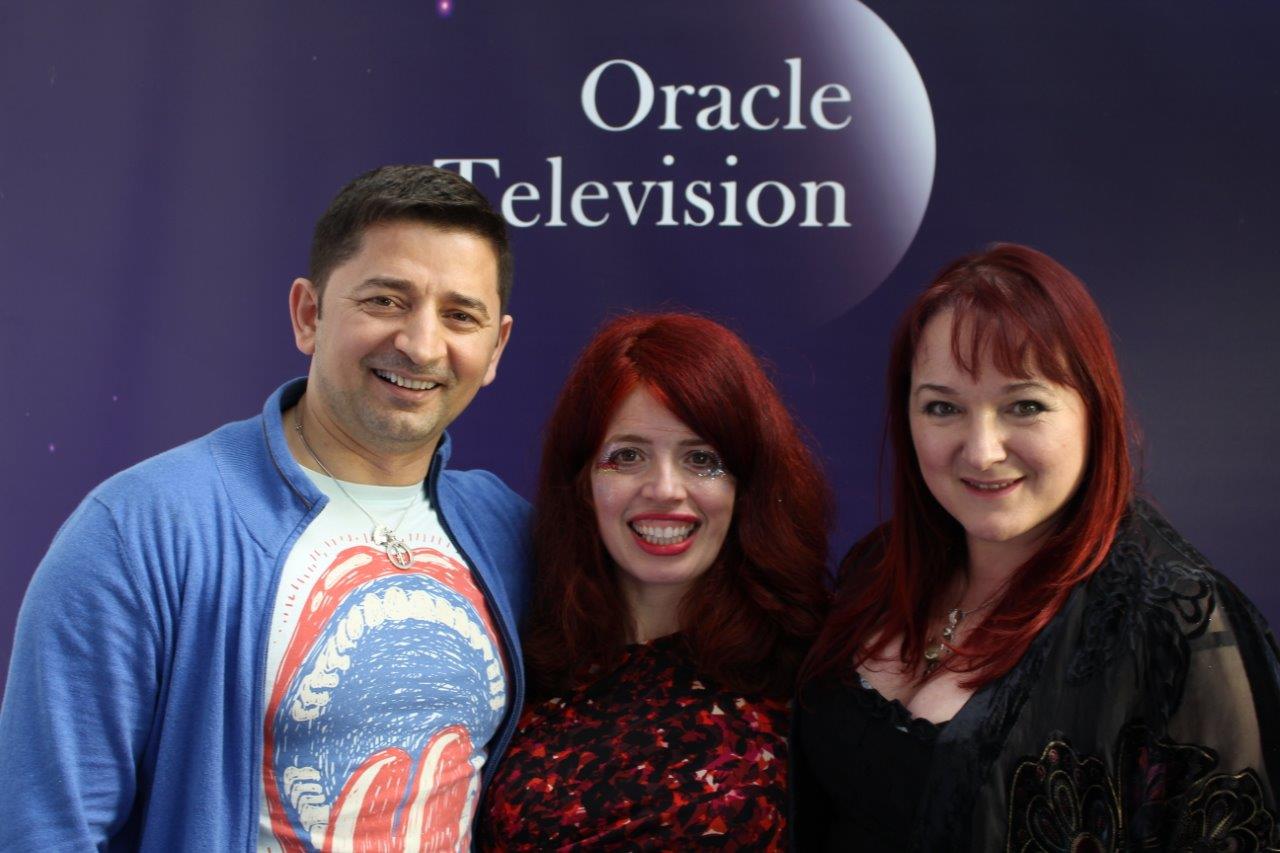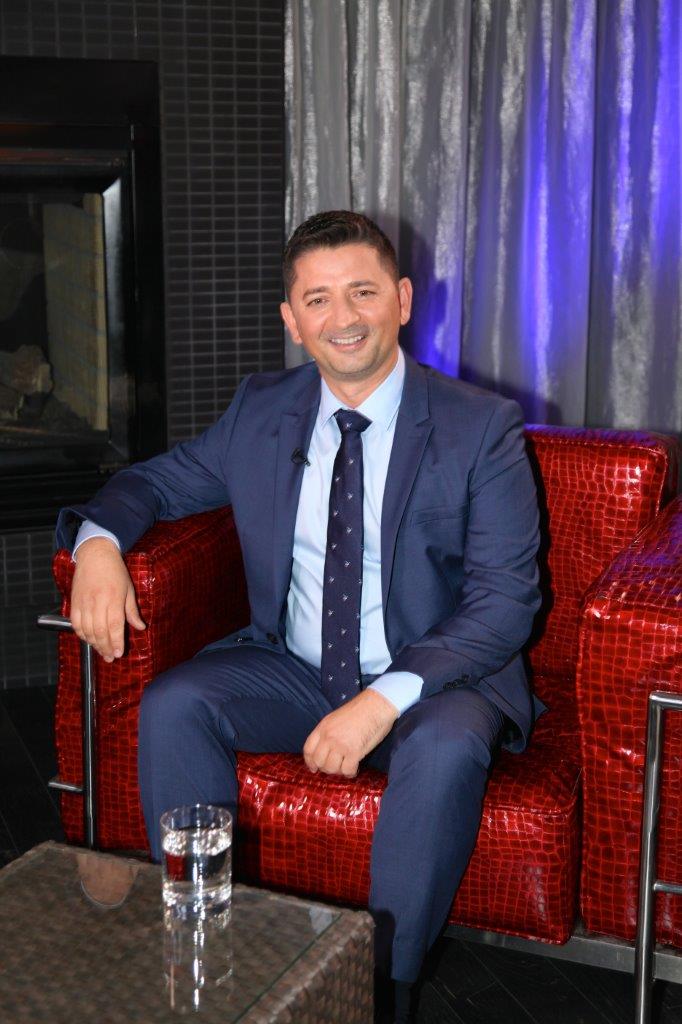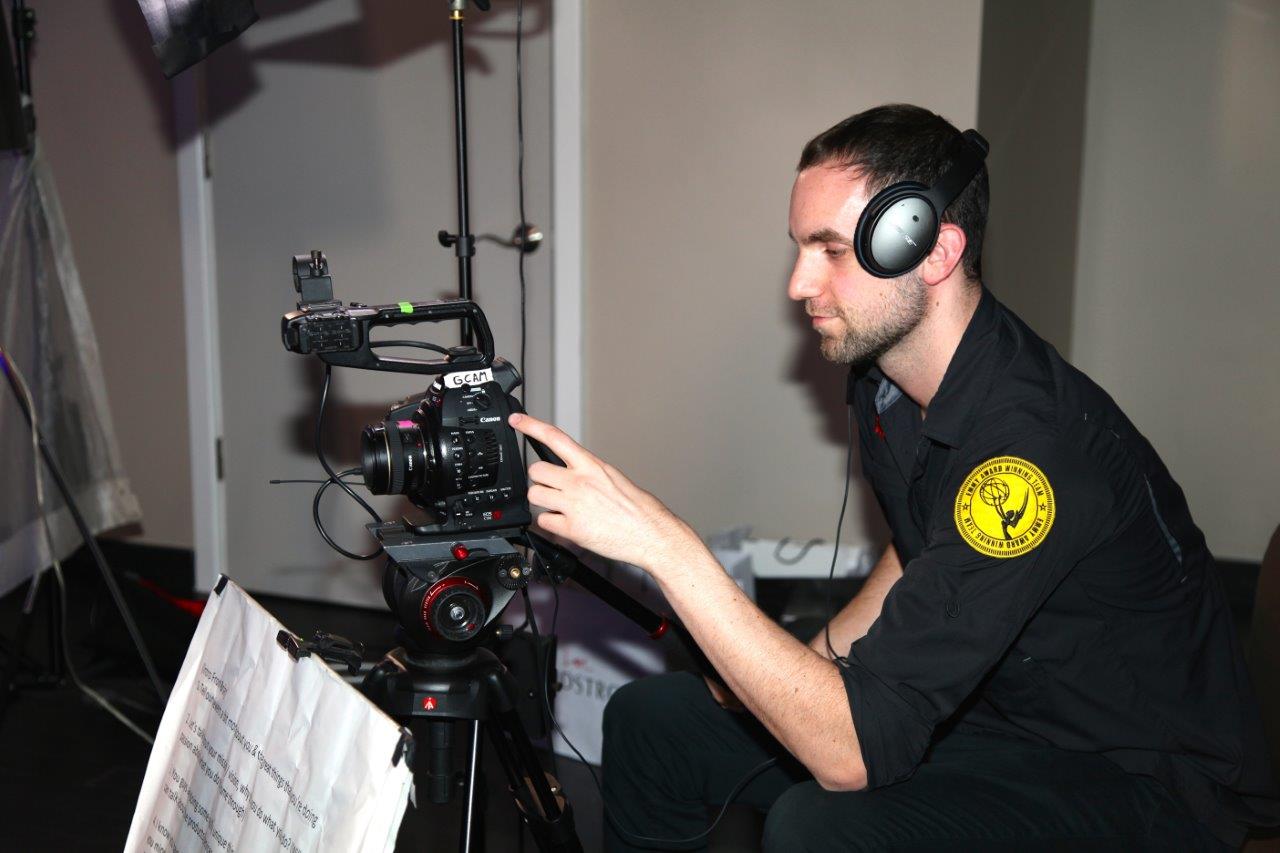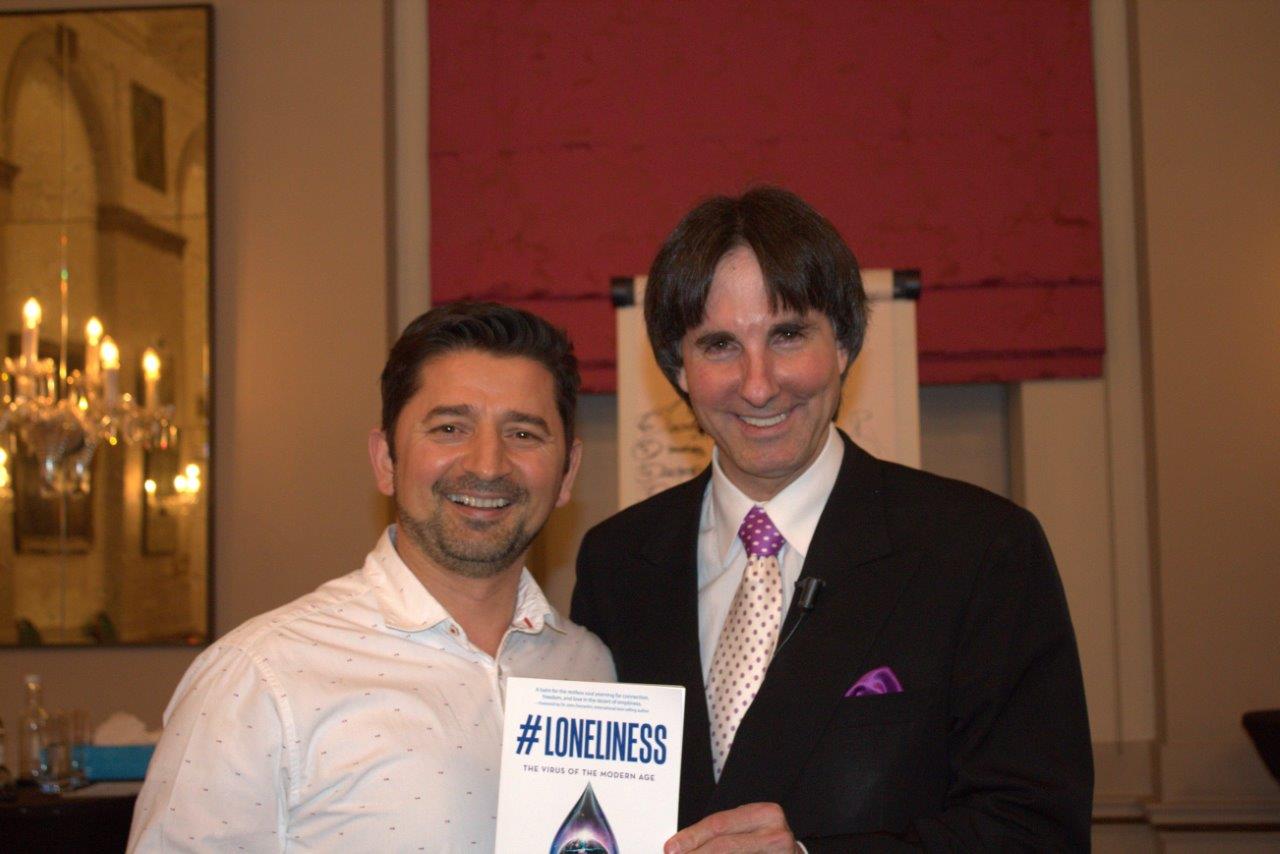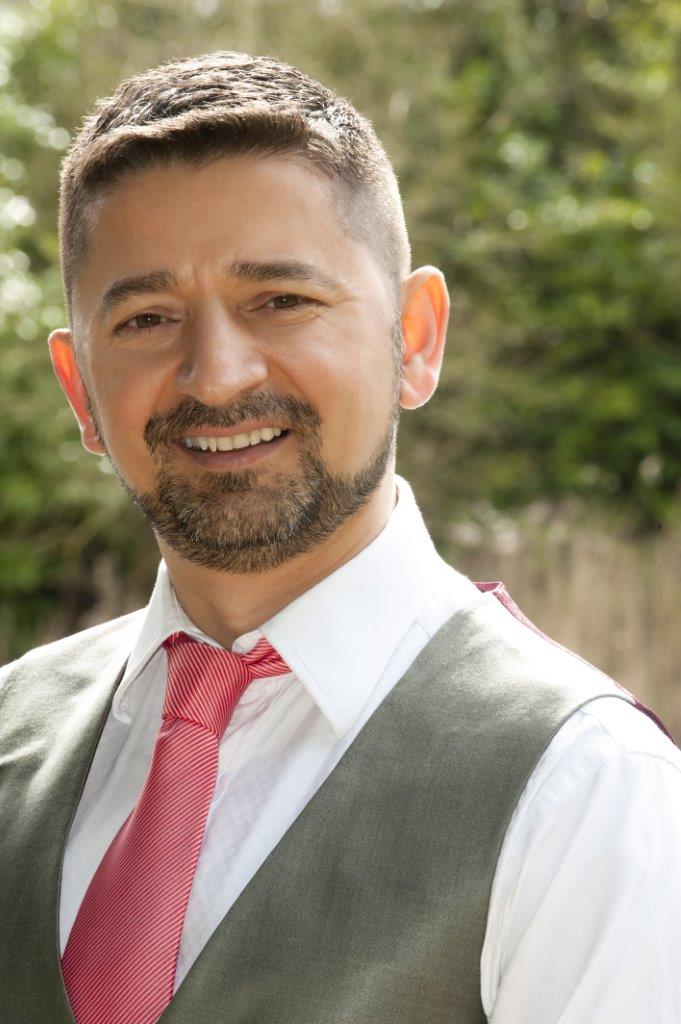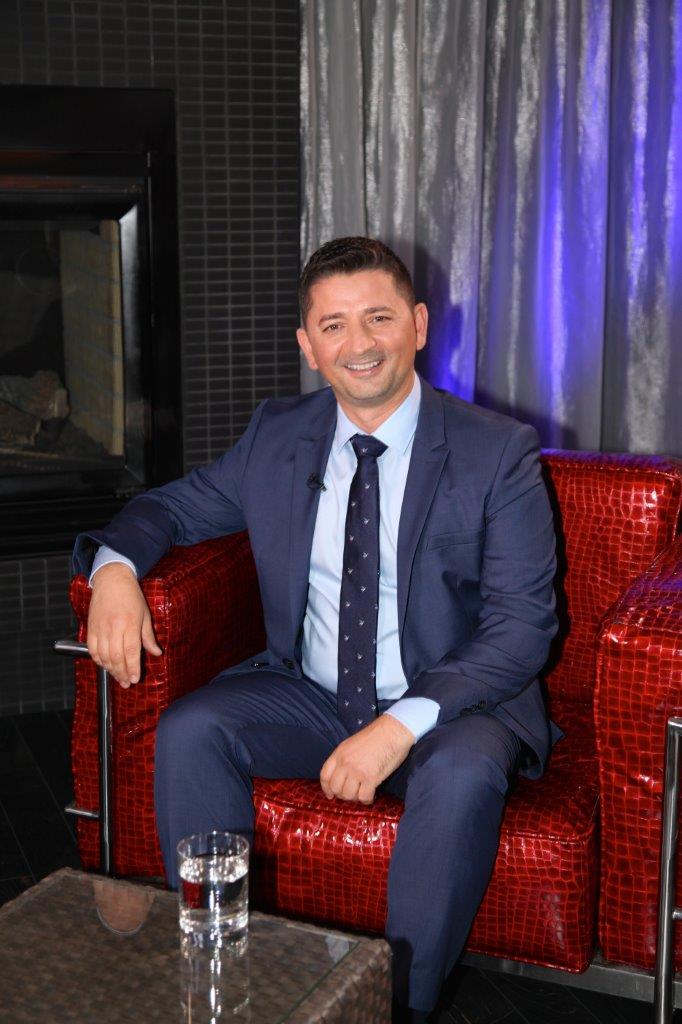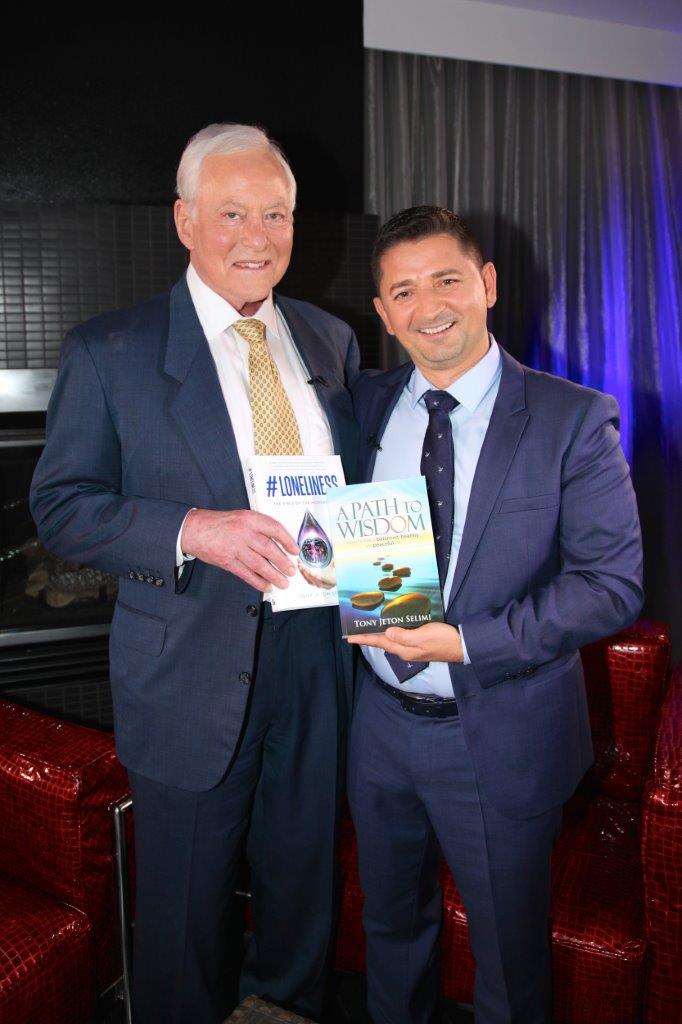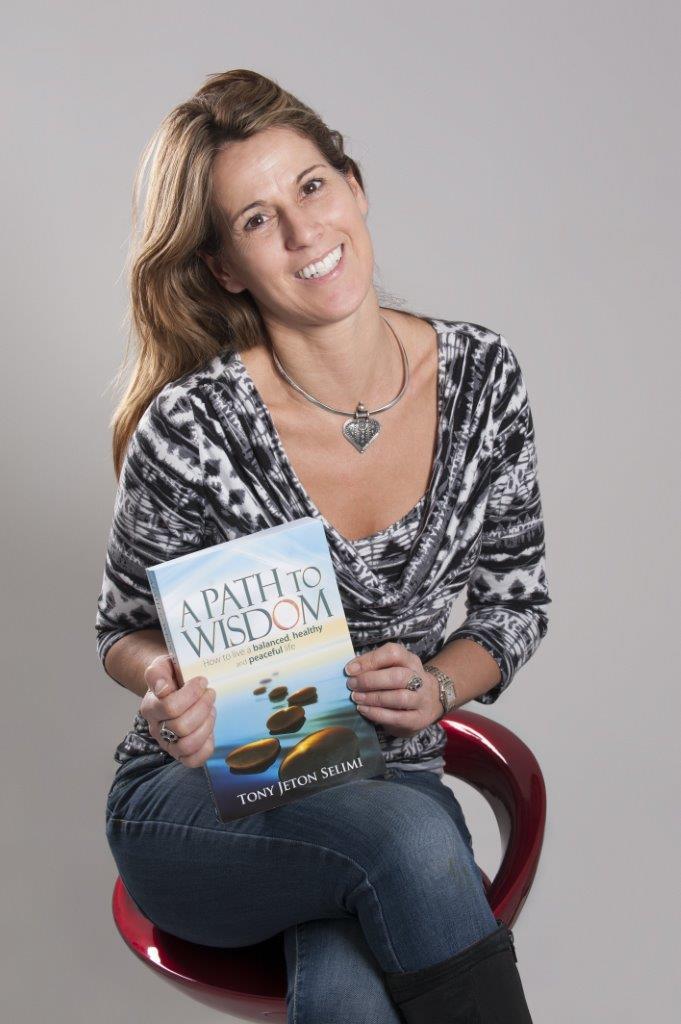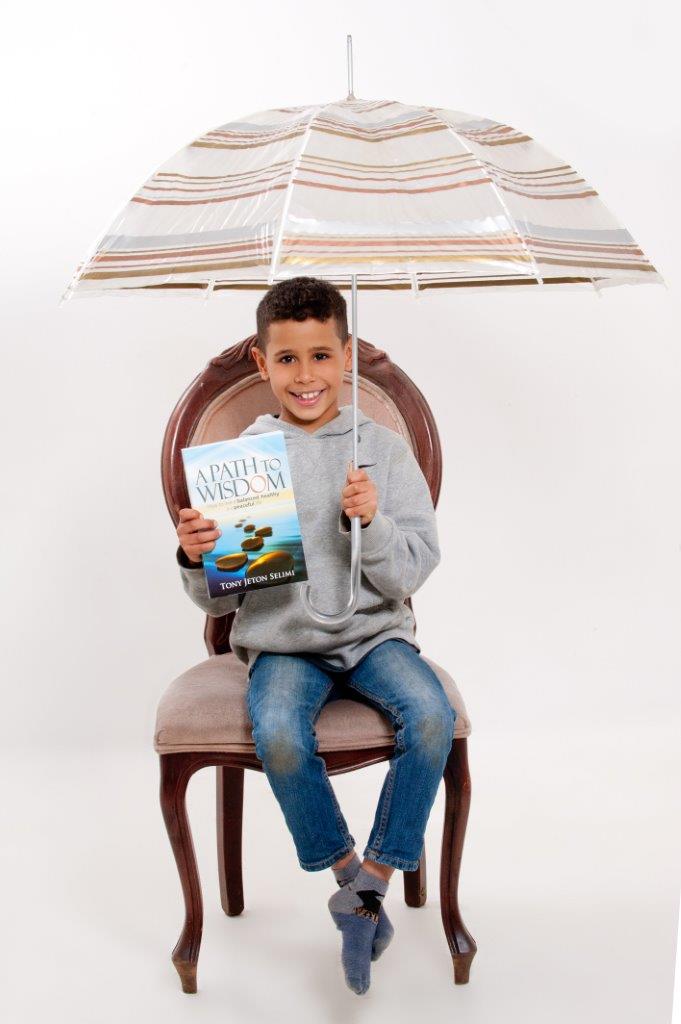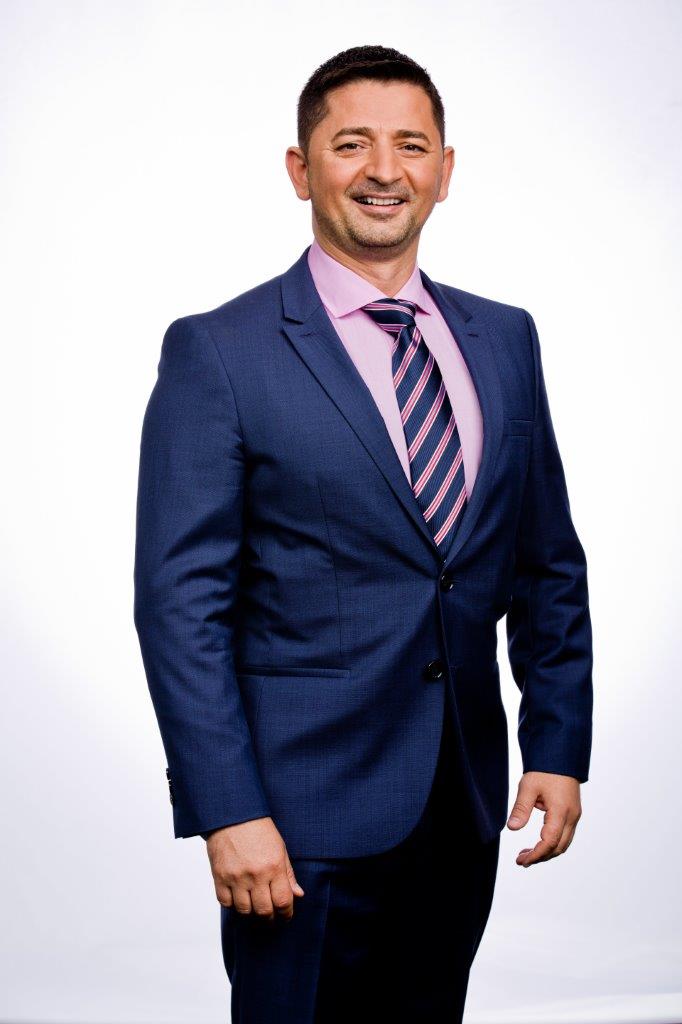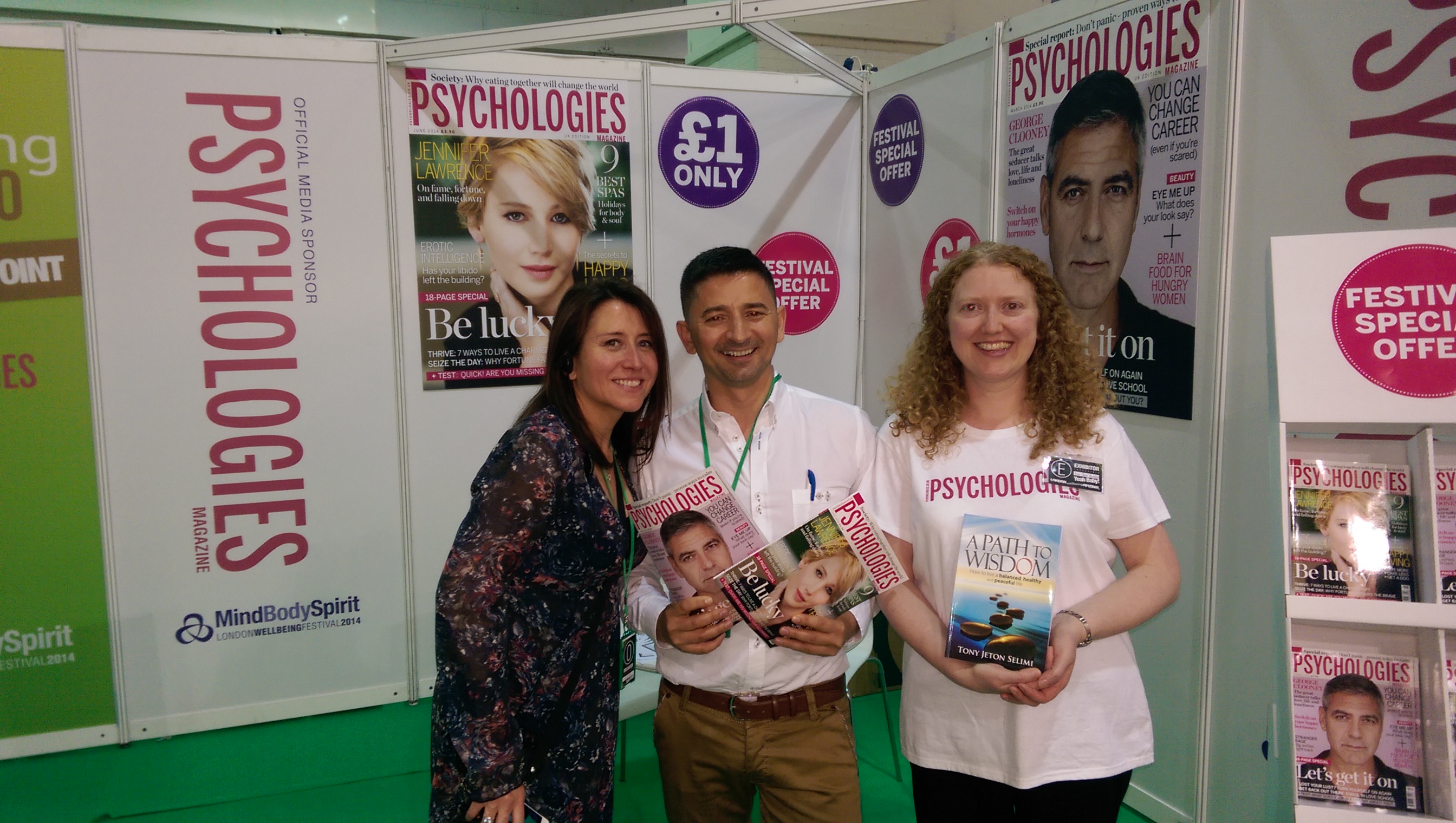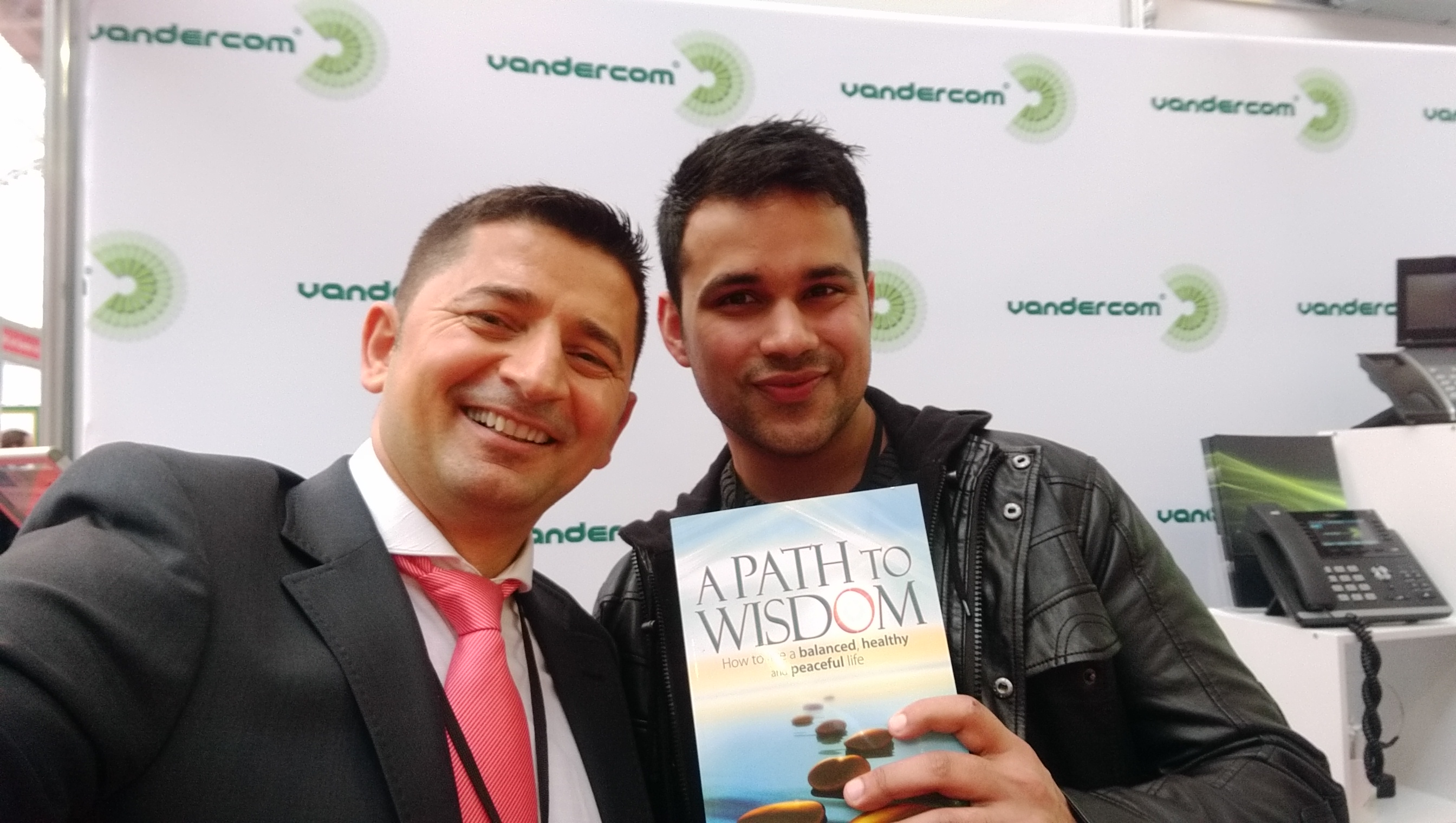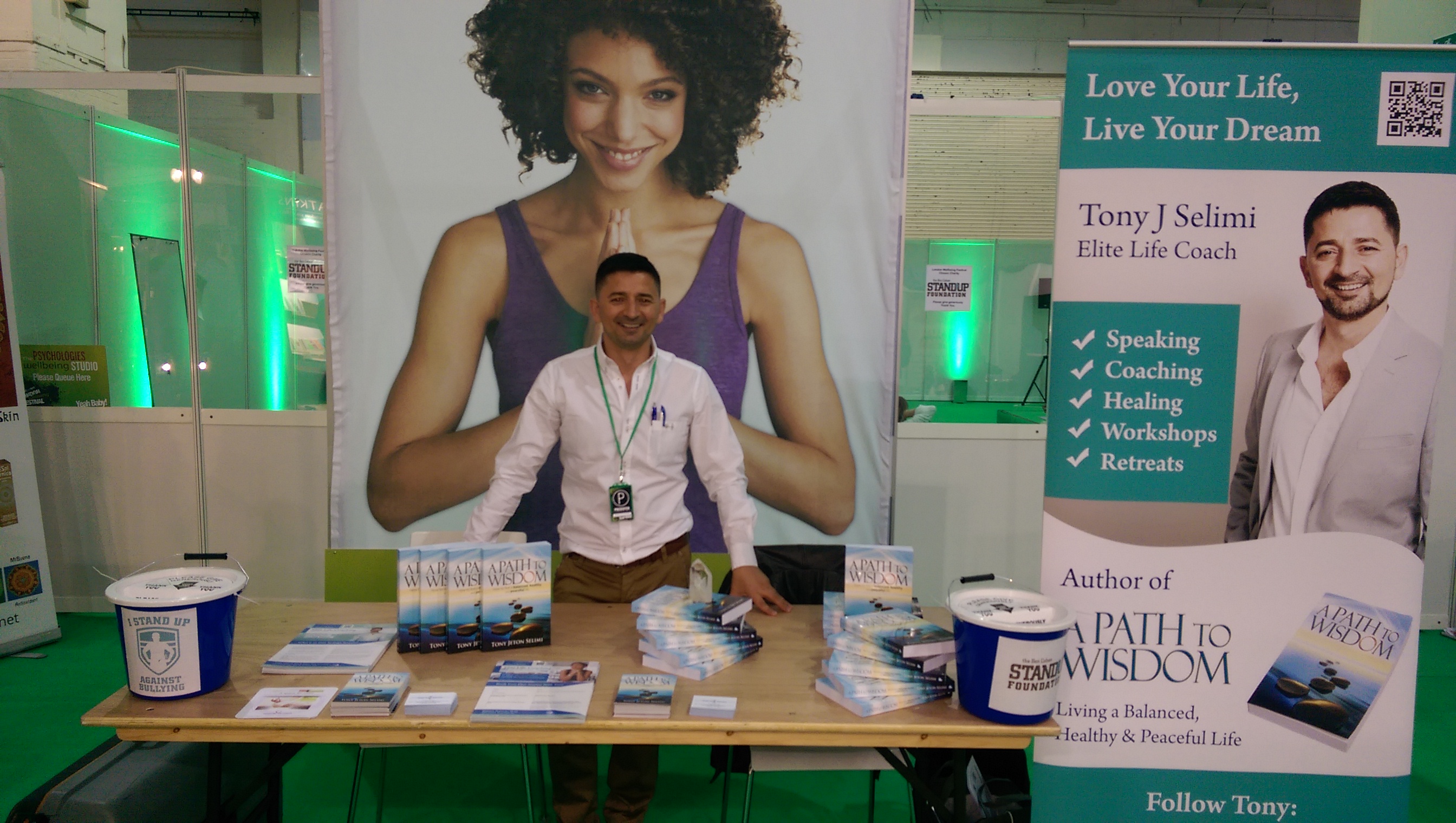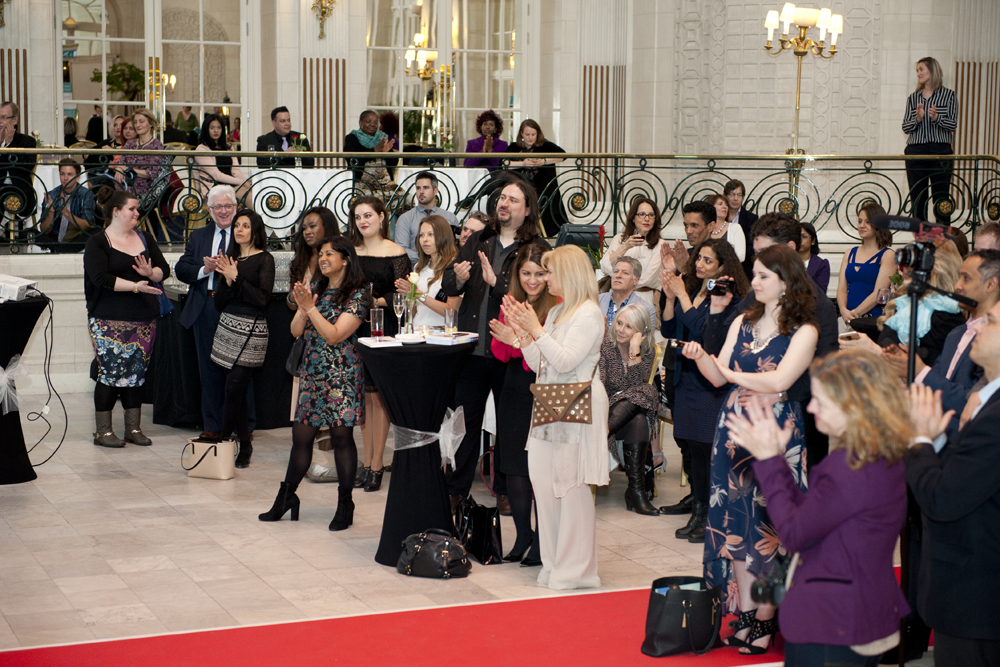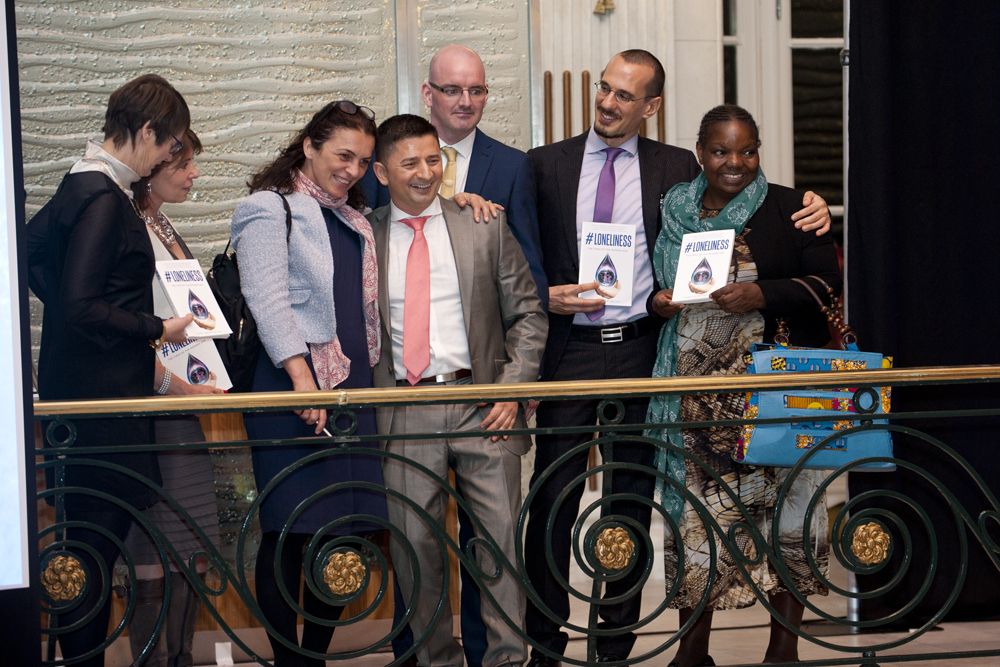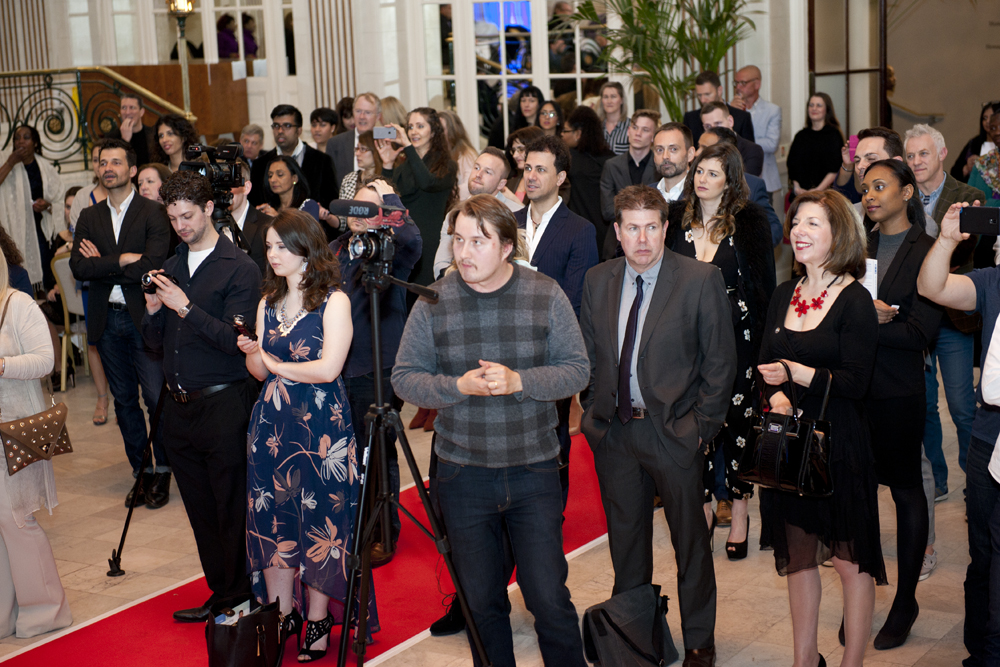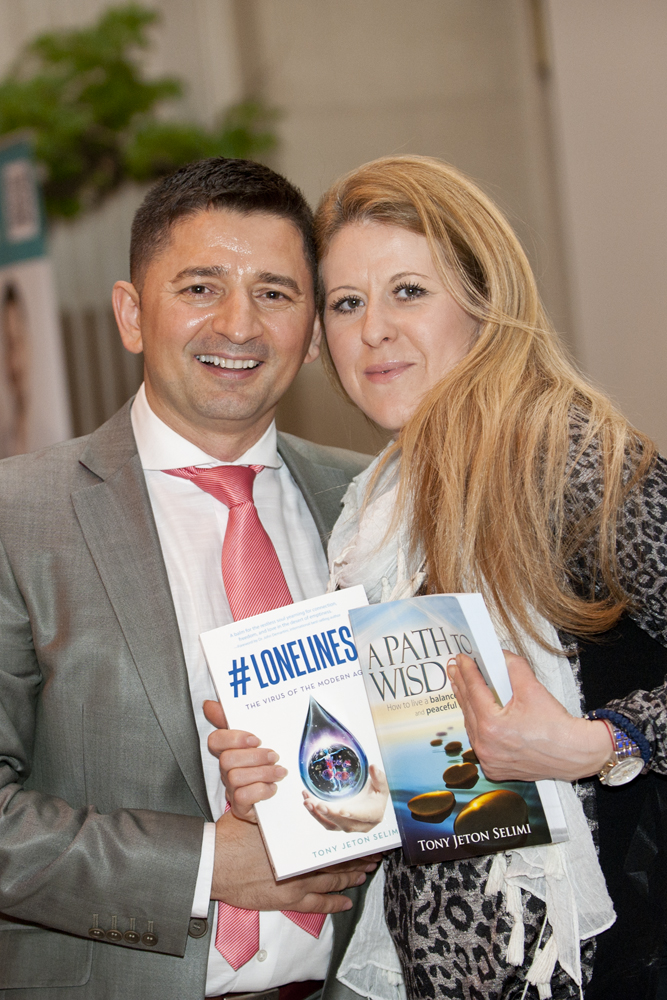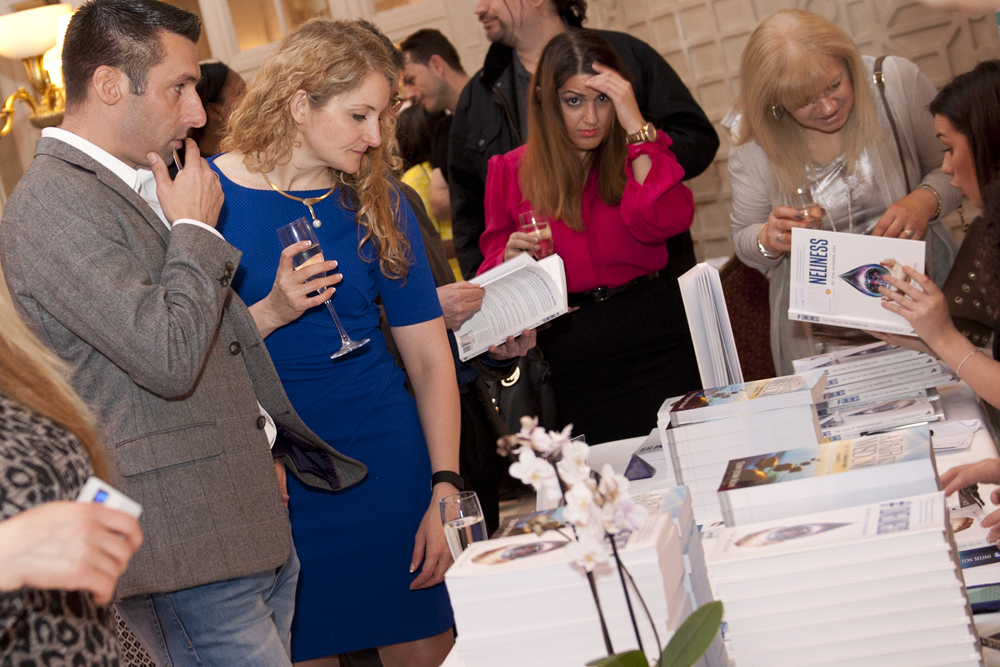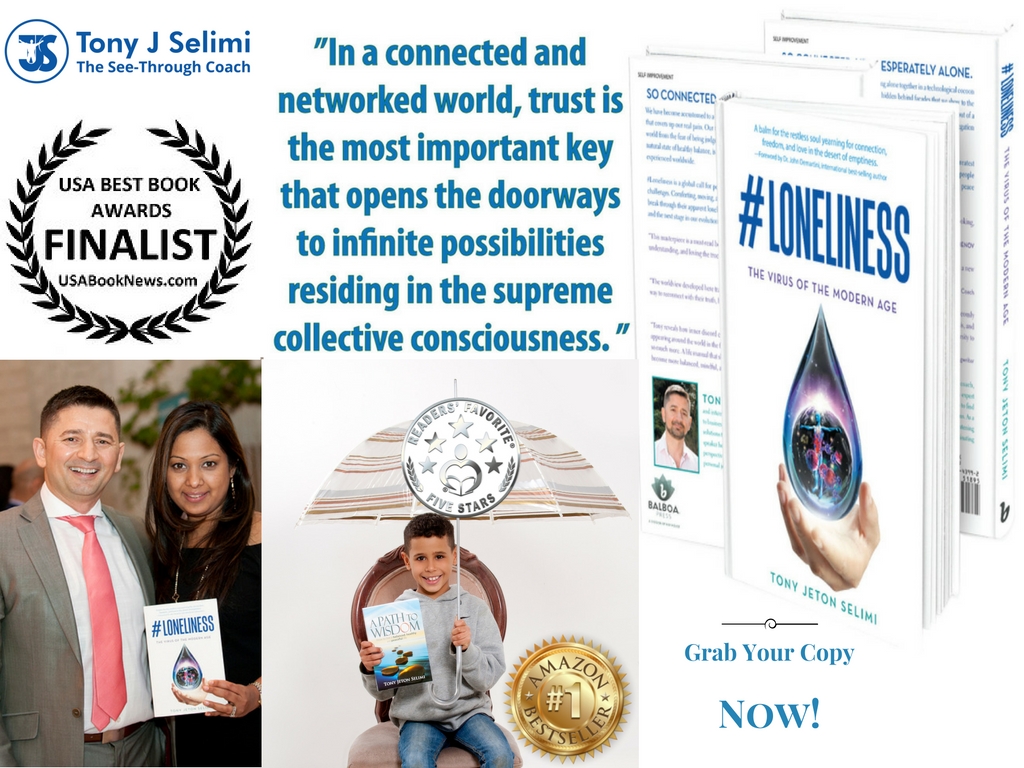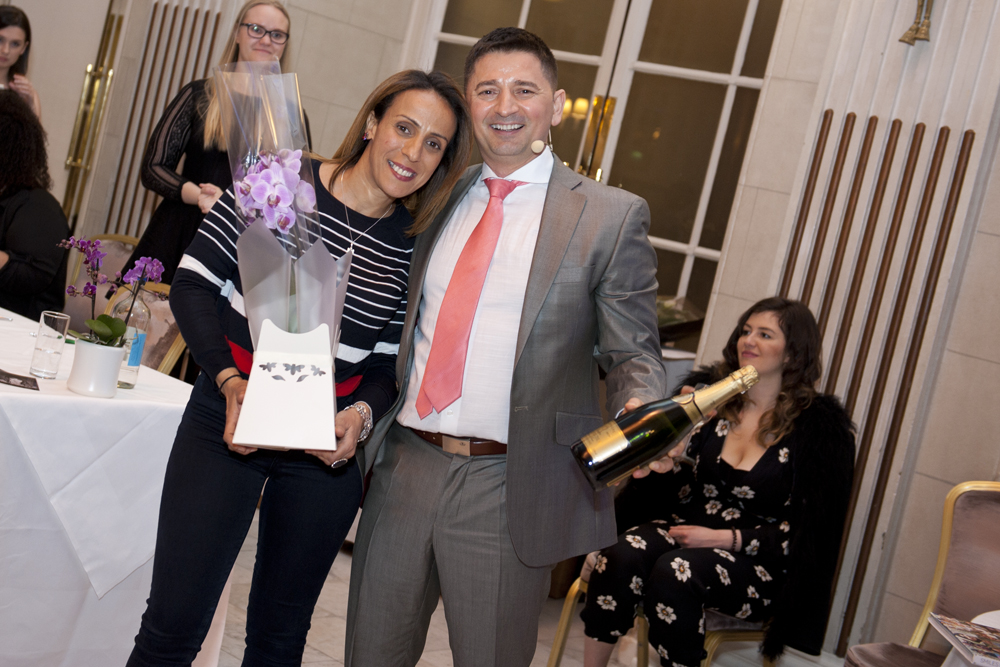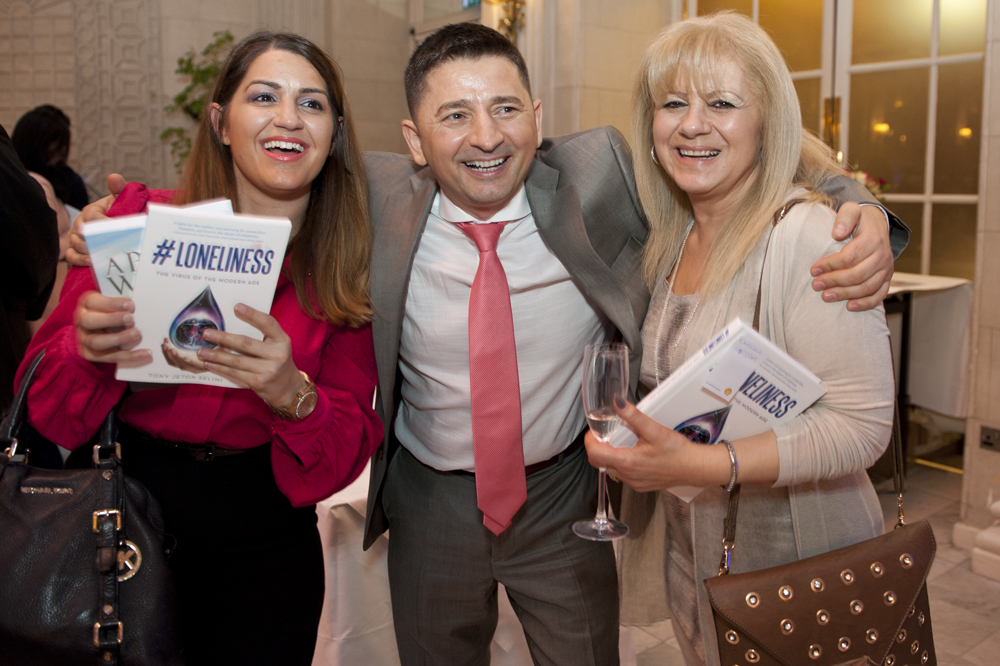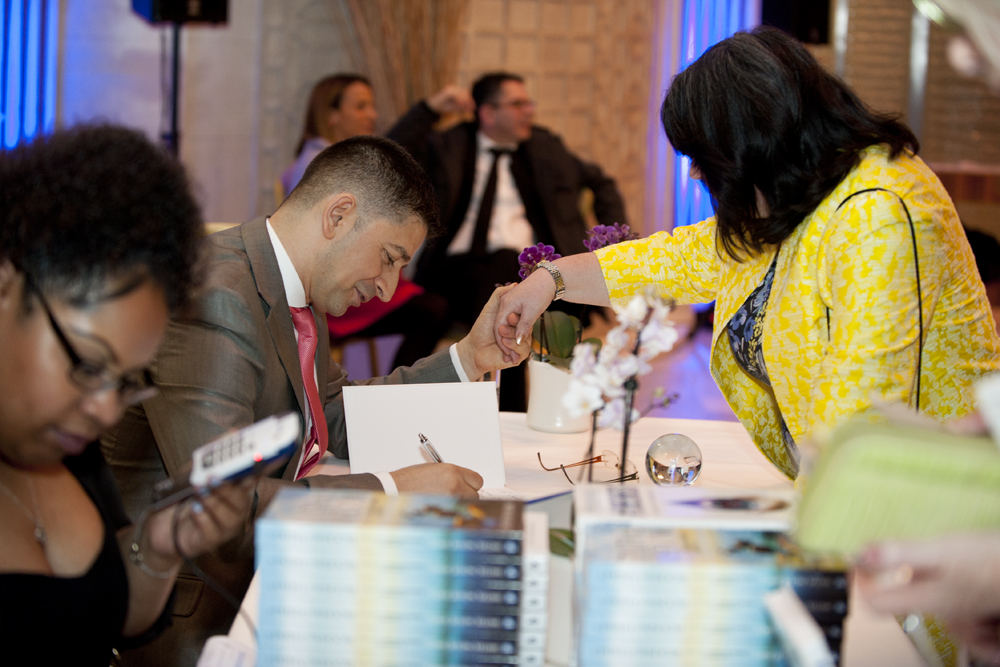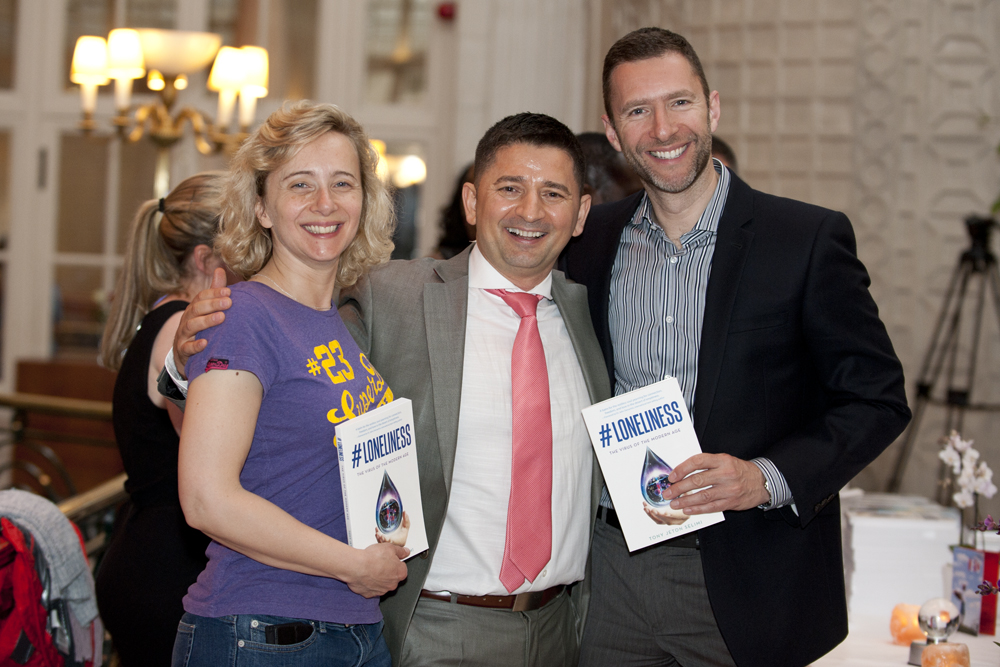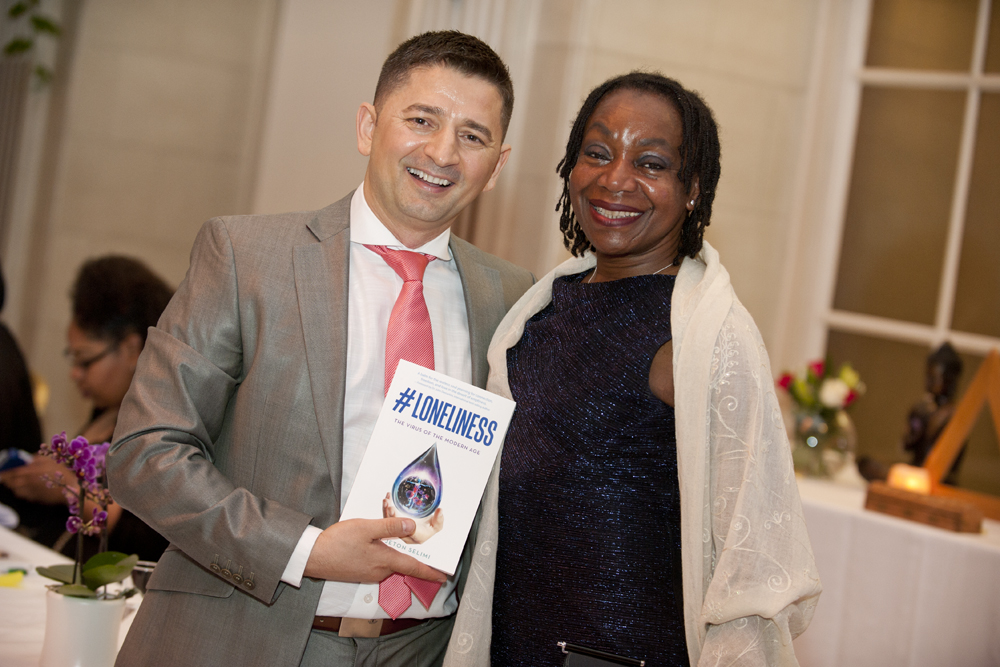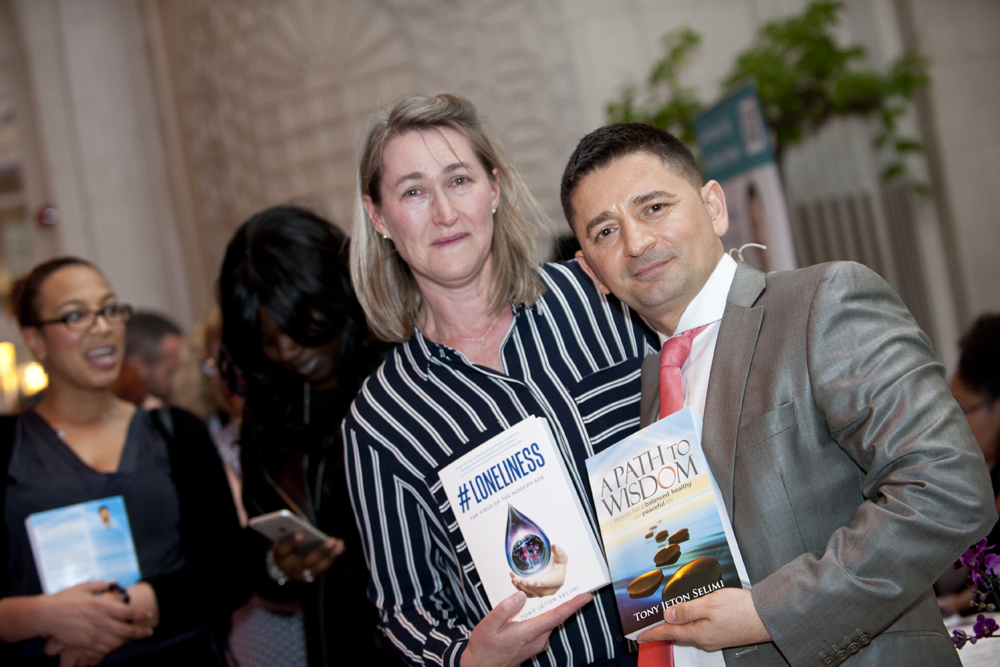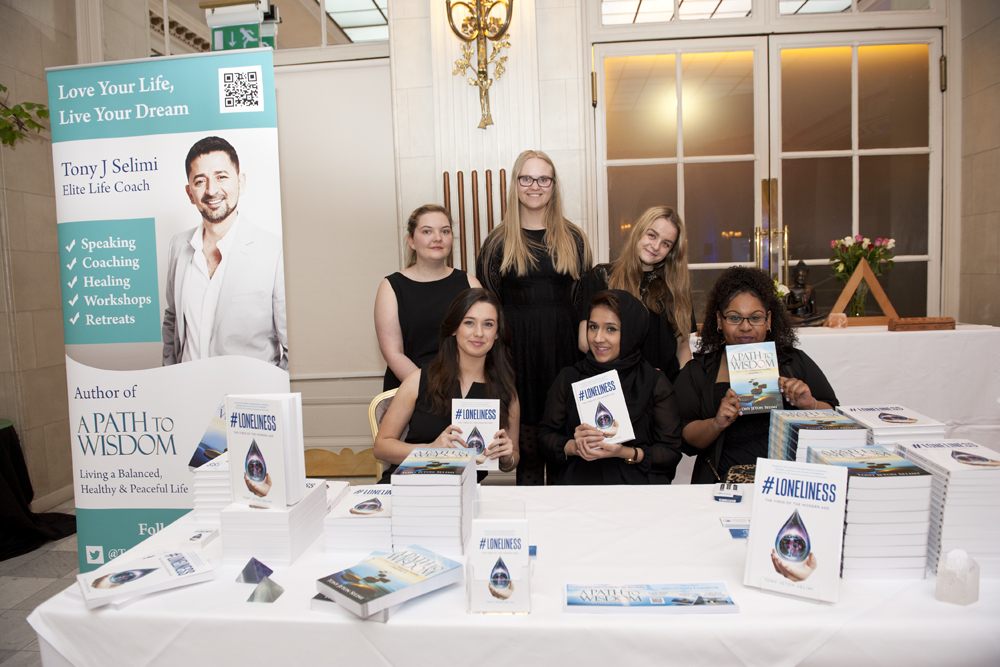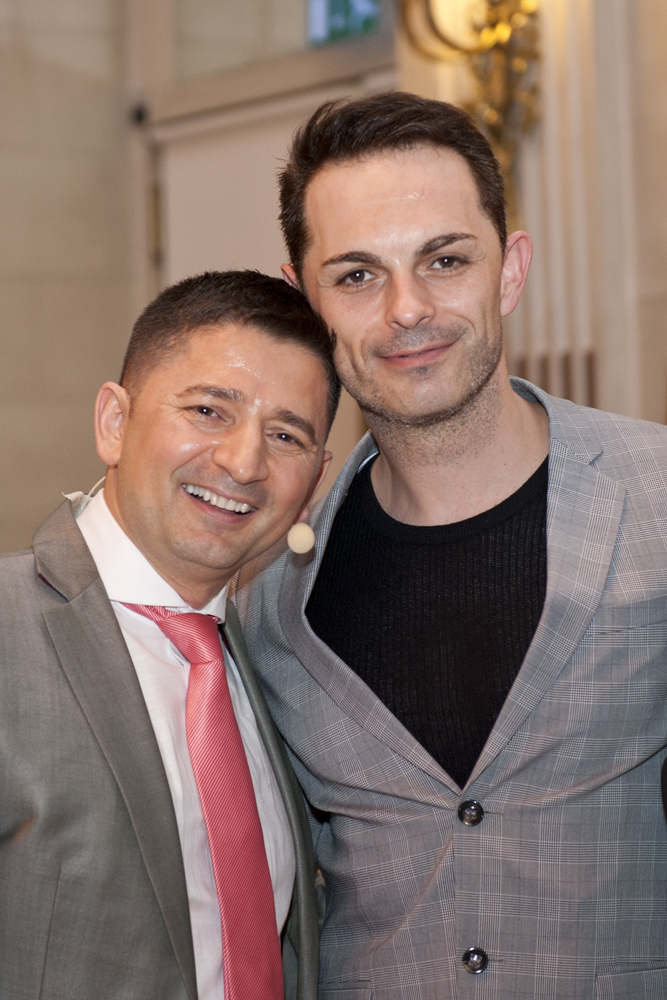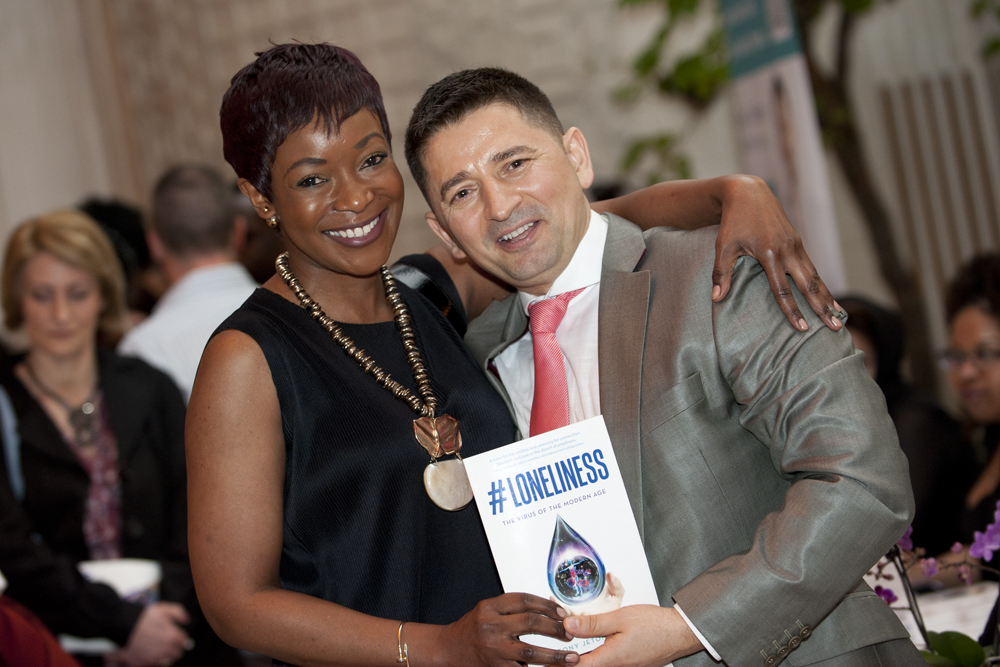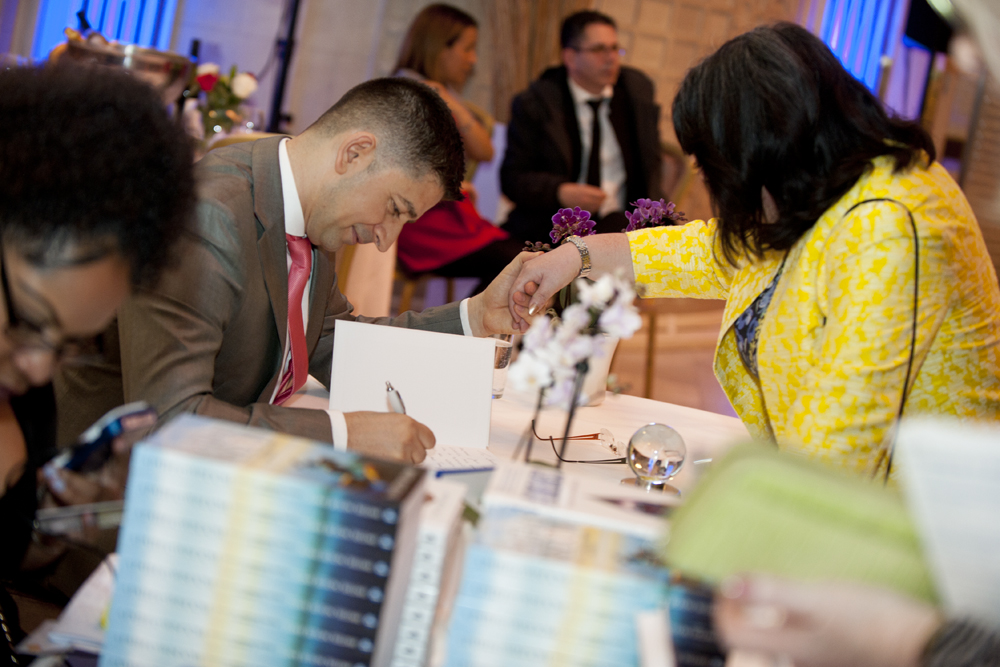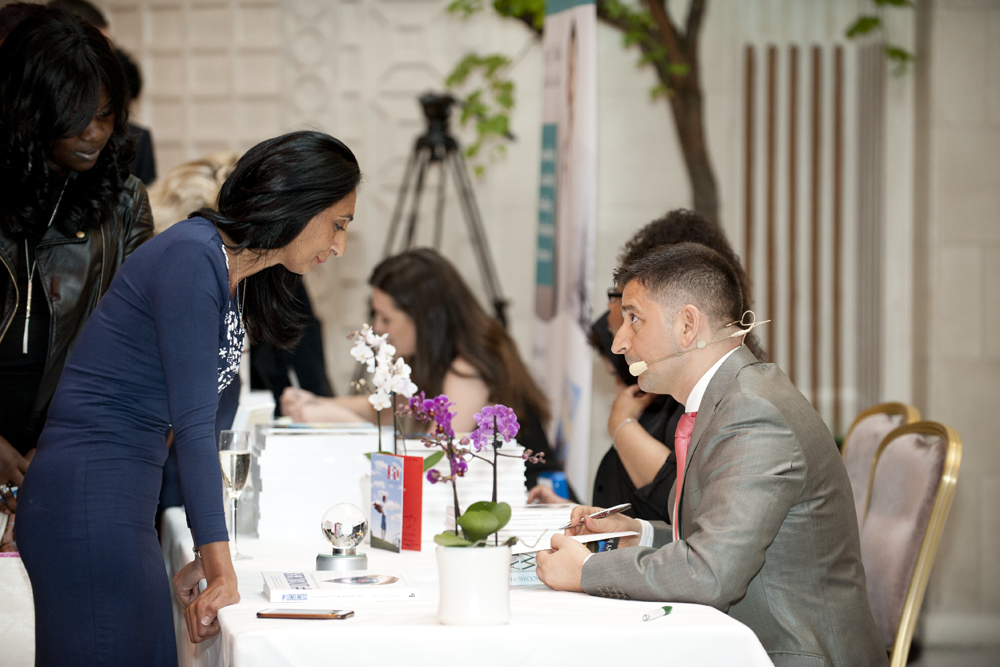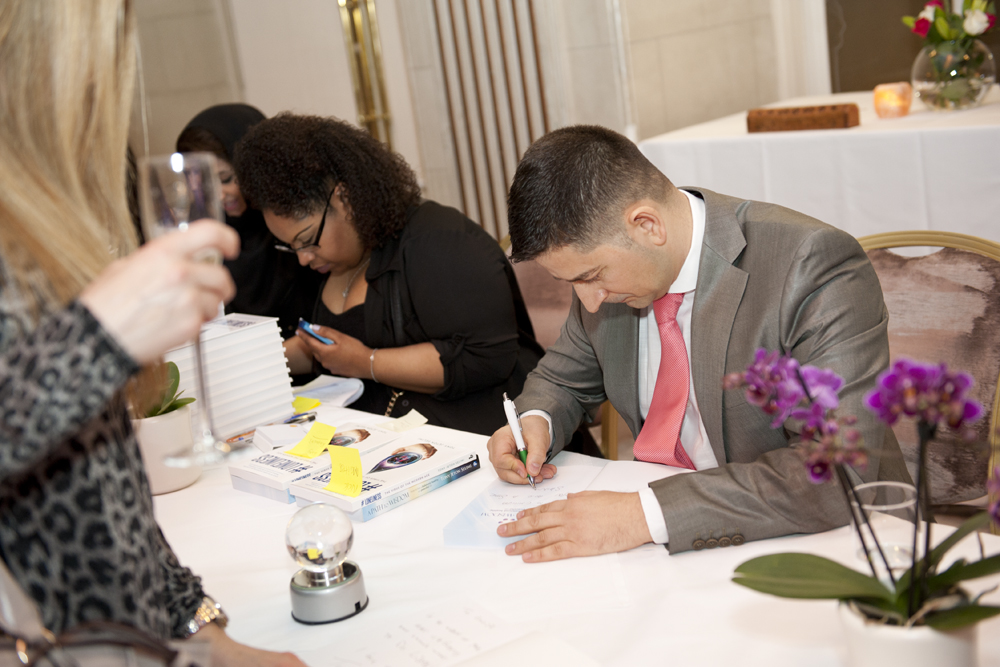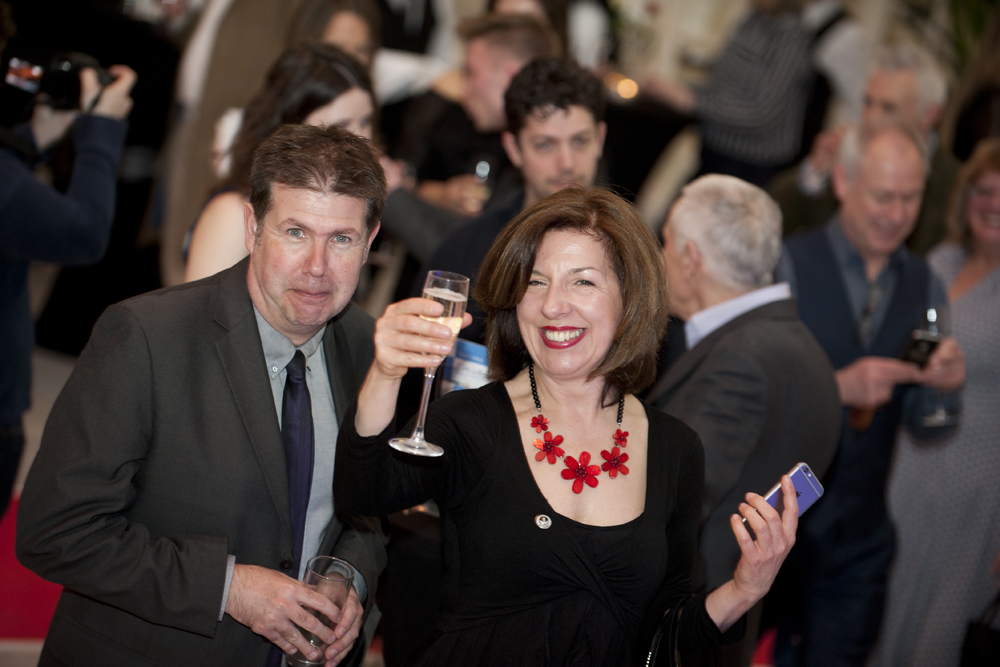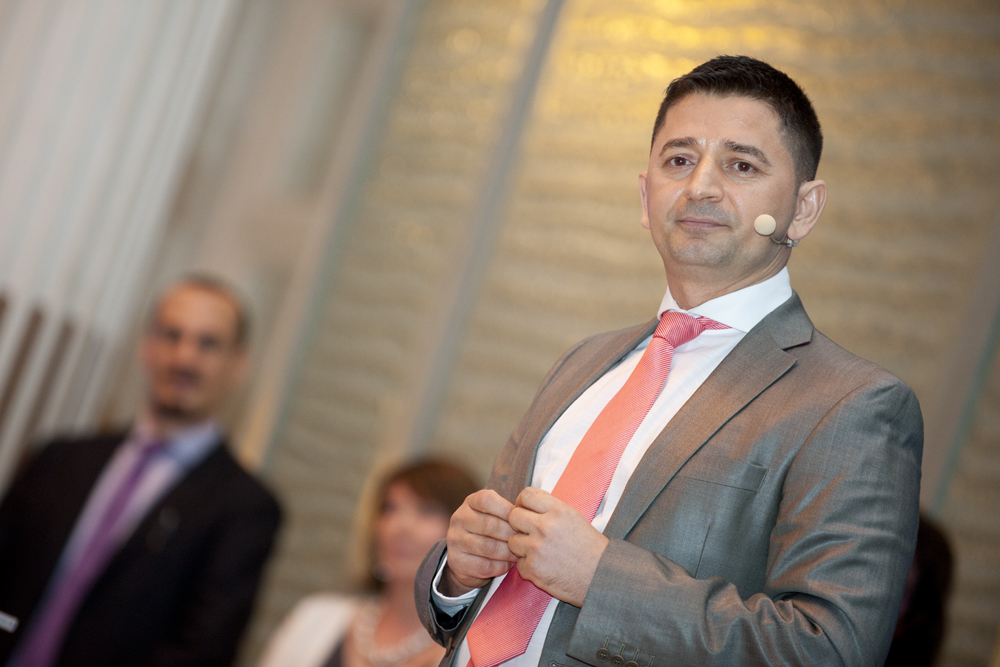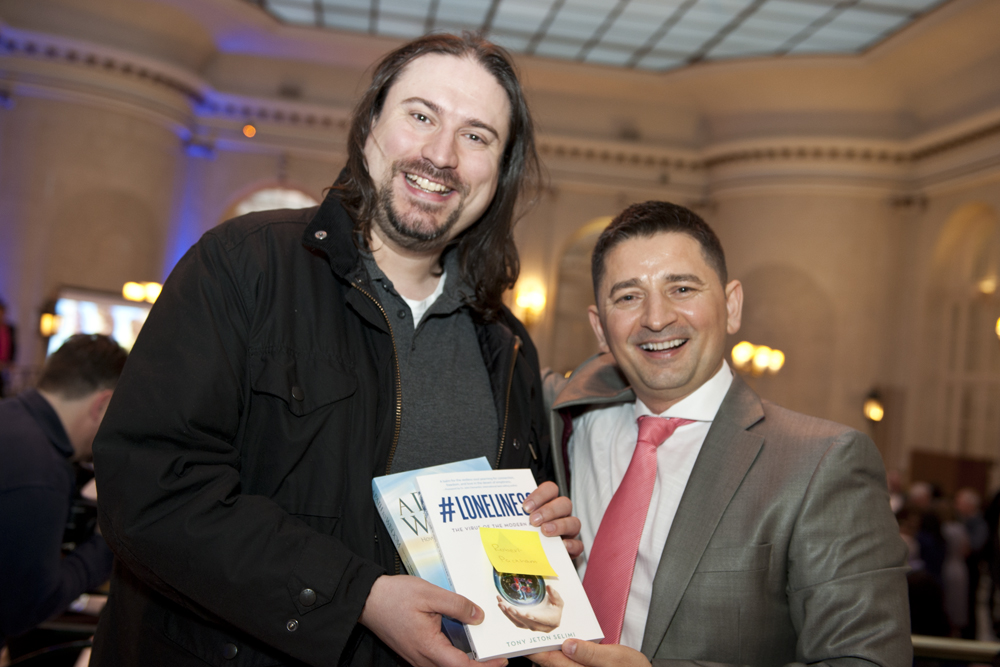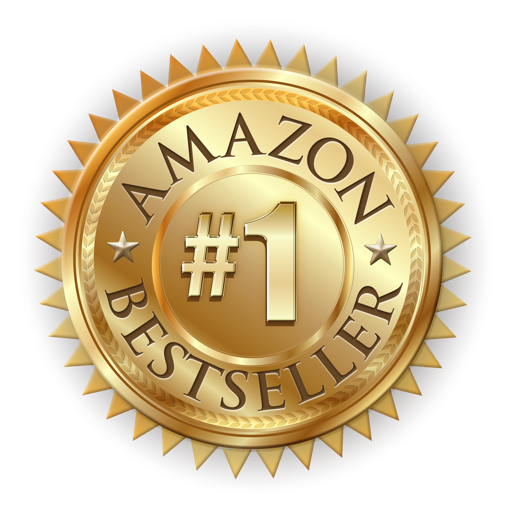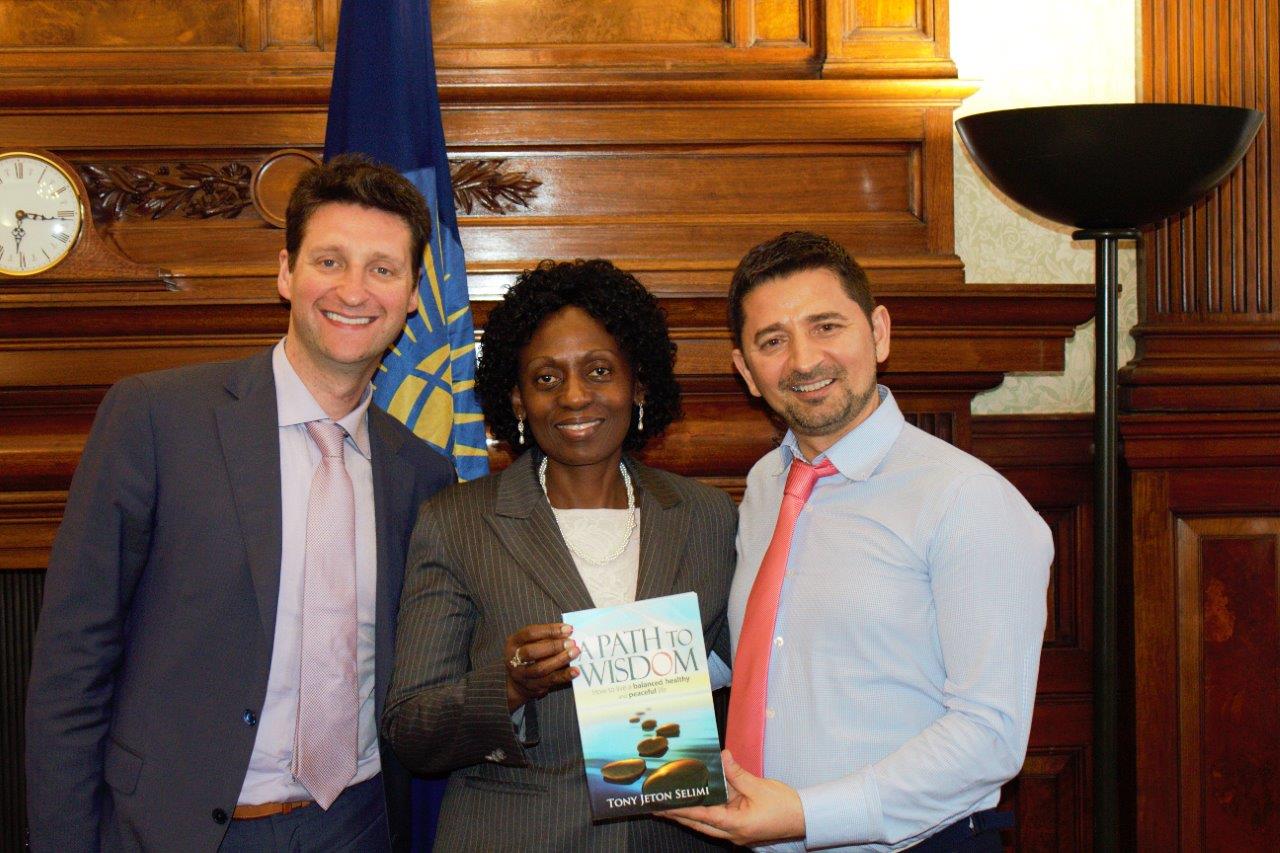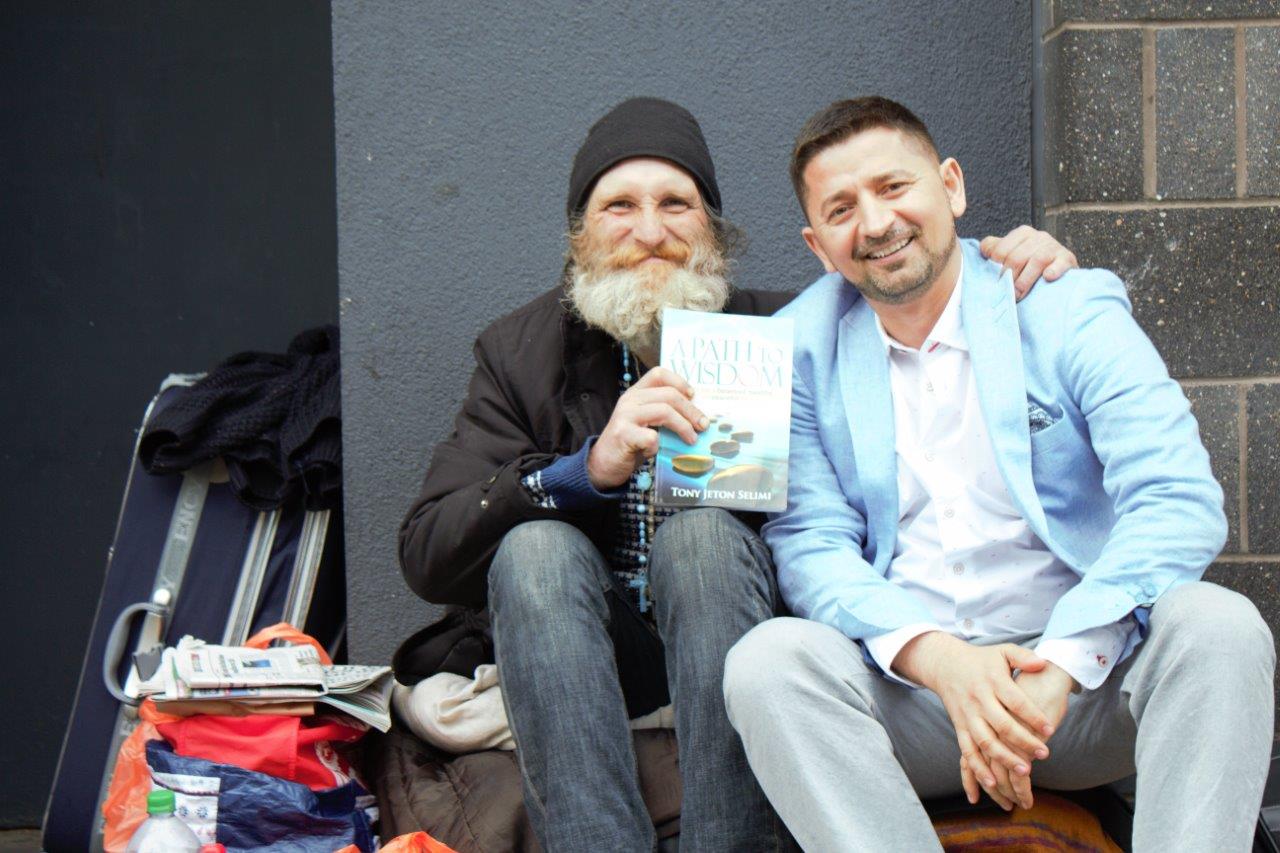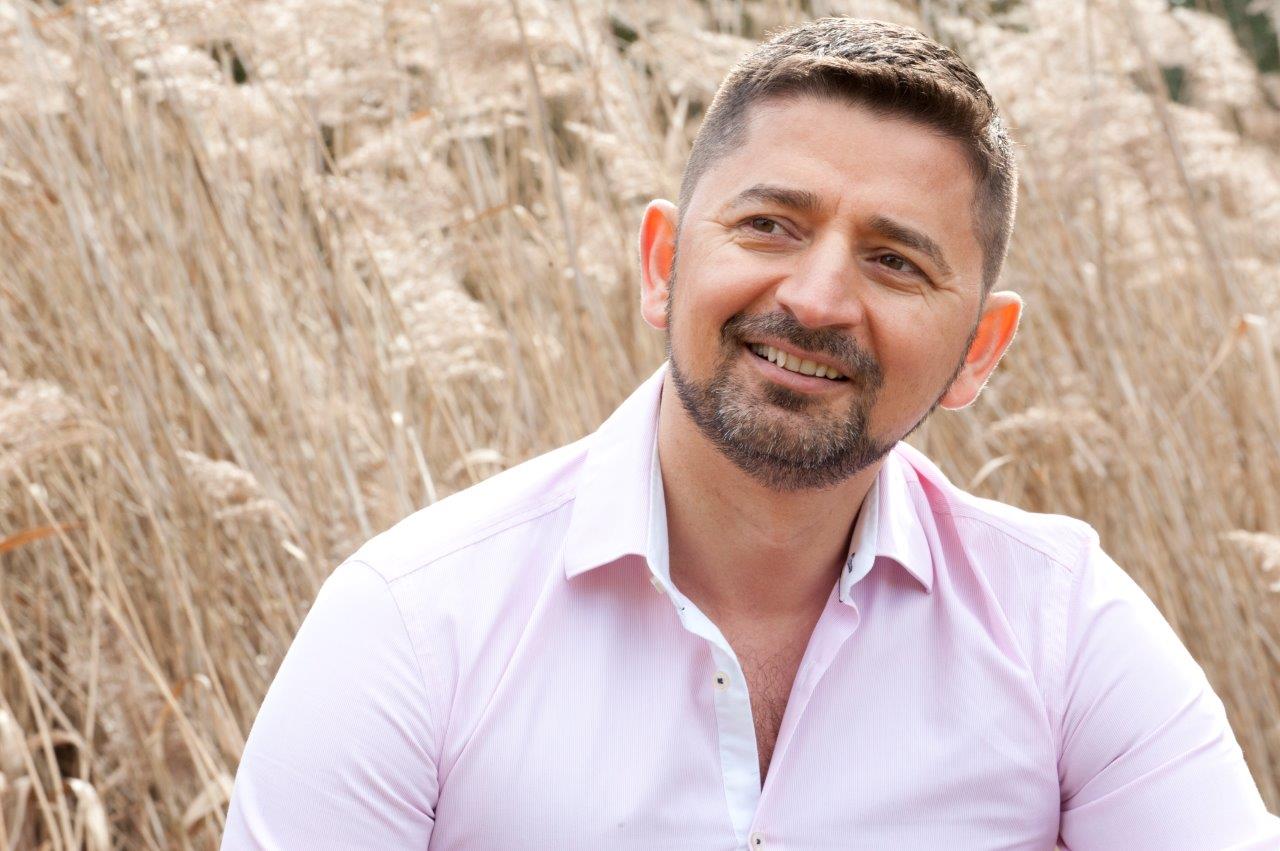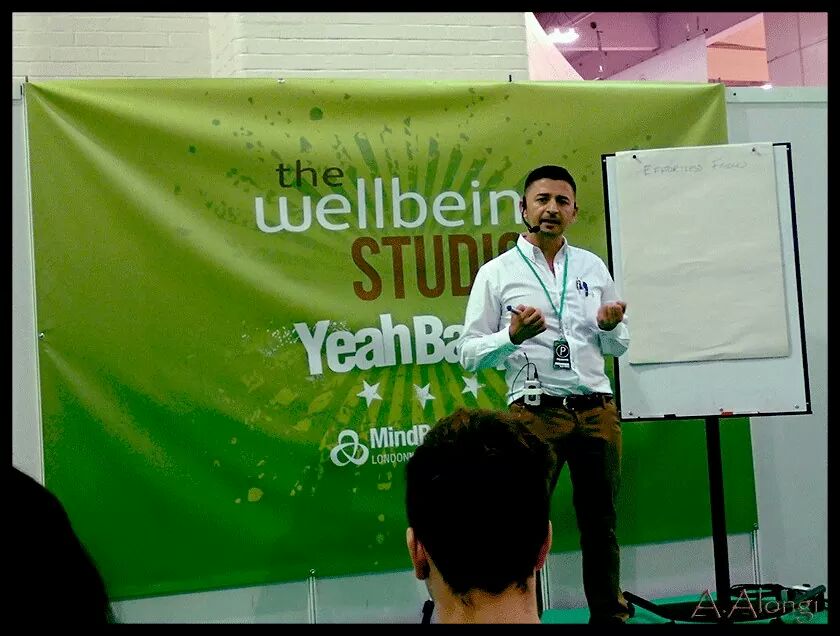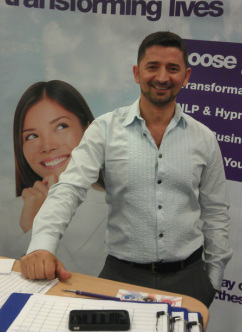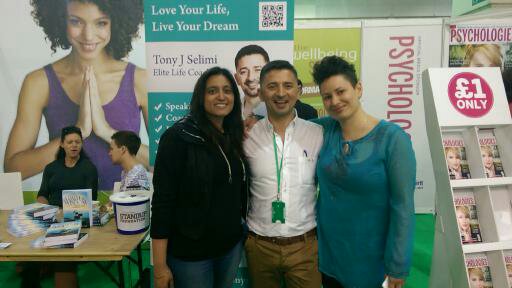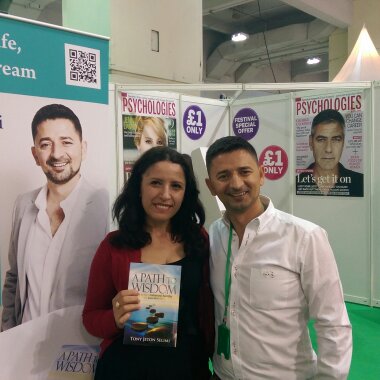 Tony is no stranger to the media, appearing in various national magazines including Soul and Spirit, Global Women, Science to Sage, Migrant Women, Accelerate Your Business, Changing Careers Magazine, Consciousness Magazine, Your Wellness, Time Out, Soul Mate Relationship World Summit, TV and radio shows including Digging Deep Show for SKY TV, interviewed by legendary Brian Tracy for ABC, NBC, CBS, Fox and their affiliate channels. He has also been interviewed by Sky, Top Channel, Klan Kosova, AlsatM, Jeta – KohaVision TV, RTM, MTV2, Kanal 21, Shenja, Hay House, Voice of America, Radio Macedonia, Radio Kosova, Beyond 50, Knowledge for Men, Love and Freedom, Empty Closet, Donna Sebo Show, News for the Soul, Channel Radio, Untangled FM, Self-Discovery, Spirit Radio, and many more.
Through one-to-one coaching, healing, custom made workshops and retreats he has helped thousands of people realise the core of their issues, release doubts, and overcome deep rooted fears. He works internationally with many people to help resolve relationship conflicts, restore balance, and create soulful, meaningful, and co-loving personal and family relationships. Tony's clients experience shifts in their consciousness, achieve equilibrium, gain greater control of their body, mind, soul and heart and start to purposefully move forward. They become more mindful and present.
Through energy healing he helps people gain insights of their true essence in the purest form-source energy.
Learning and having a deeper understanding of the Chakras is essential to knowing thyself in our purest form. In the healing journey with Tony clients explore at the root cause the issues that block the flow of our life force, the Chi Energy and the Love Energy that the body, mind, soul and heart needs to function at its optimum.
The different healing modalities that Tony uses can help you reach deep into your chakras and subconscious body to allow the release of blocked energy, develop the potential of your body to heal itself and bring it back to its natural state of being in balance.
At the end of each of the healing journey with Tony you will feel empowered, healthy, relaxed, radiant and it will positively impact all aspects of your life.
Tony is a University College London (UCL) engineering graduate who studied many life disciplines and received a number of professional qualifications and awards. He is a qualified coach recognized by a number of reputable institutions including the International Coaching Federation (ICF), The Association for Professional Coaches, Trainers, and Consultants (APCTC), the Institution of Leadership and Management (ILM), Demartini Institute, the Complementary Therapists Association, Martin Brofman's Foundation of Advanced Healers and is a certified Reiki Master Teacher. He was trained by Martin Brofman , Barbara Brennan Hands of Light, Grand Master Parag Pattani, and John of God in Brazil.
His clients experience a sense of relief, increased energy/performance/focus, and feel grounded. He is known for creating amazing transformations in people, leaving his clients feeling inspired, empowered, peaceful, and reconnected to the their path of wisdom.
Tony's overarching objectives are to travel, teach TJS Evolutionary Method®, write books that inspire people, and globally run seminars, talks and workshops to assist people reconnect to their inner light, love, and the wisdom of their infinite spirit.
In turn they become what they already are, light beings that simply shine and radiate love, light and healing energy and in turn contribute towards raising planetary vibration and consciousness. As each person raises their own vibration to the one of love, compassion, and enlighten, we start to experience these shifts globally and bring peace, harmony, as well as create products and services that are pro evolutionary and ethical.
Finally, Tony is living his dream: He loves what he does, and does what he loves. He travels, coaches, teaches, speaks, inspires, and contributes towards unleashing human potential. He is now writing two more books bridging time, space, miracles and belief that is aiming to publish in Spring 2018. His aim is to facilitate the process for people to expand and develop into the being they've always wanted to be and already are-infinite in their abilities to heal, love, and learn.
There are not enough words, or the quality of Language available to describe the work of Tony J Selimi- who in a matter of timeless moments again went ahead to transform the destiny of another Human Being with such delicacy, Truth, Love and focused Lazor Beam Intent. To see this happen first hand to another Human Being is an extraordinary experience, but even more incredible and rewarding when it is your own Son in the Healing Seat of Tony Selimi's hands – Tony I am forever grateful and indebted to your mission on Earth, when I witness your work and will continually stand beside you wherever I can possible – to help promote and inspire your services to others on this planet – who in many cases are in desperate need of such healing and love. thank you – thank you and again – thank you my Brother – Your Brother and friend for life Love. Anthony- Dr Voice.
To get in touch
+44 78 1717 4708 info@tonyselimi.com